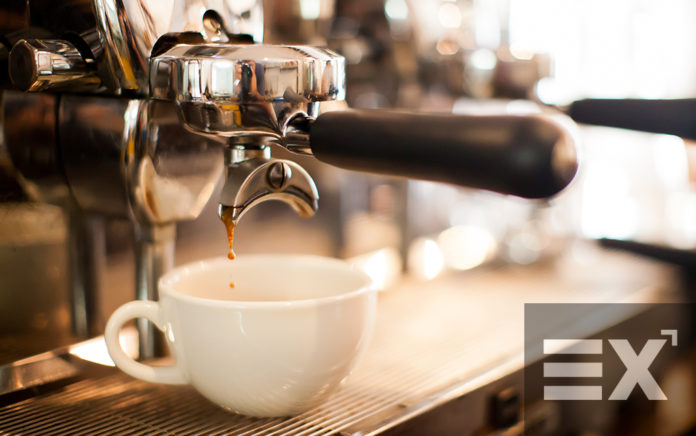 How Dai Hankey and Manumit Coffee Roasters brings freedom to survivors of trafficking through coffee
Dai Hankey is pastor of Redeemer Church, an inner-city church he planted; leads Red Community, a gospel centered anti-trafficking movement; and he is the director of Manumit, a coffee roasting business that employs survivors of modern slavery.
"Prayer is the absolute epicenter of anything significant that God does in this world."
It was from a place of urgency that Dai saw a vision from God and heard the call to go and rescue trafficked people from one of the most desperate places, the Red-Light District in Wales. He was not sure what to do but through intense prayer and a few key conversations he began to discern the way forward.
"When you don't know what to do, Pray!"
Dai discovered that the best way for him to pursue the vision he received from God was to plant a new church in the Red-Light District. It would be a church that was missionally designed to reach and disciple people with a very unique brokenness. As they prayed and planted Redeemer Church the vision continued to unfold and Dai launched Red Community, a gospel-centered response to human trafficking and modern slavery in Wales, confronting one of the great evils of the community they were seeking to reach with the gospel of Jesus Christ.
As Dai and his team continued to follow Jesus in mission, they discovered that as they helped women escape from slavery, they had a desire to work to provide for themselves. They recognized the challenges this brought about and that led them to launch a social enterprise that would meet a very important need and at the same time provide much needed revenue. As they looked to launch a business that had to consider options that were safe and suitable for survivors of trafficking.
After thinking through the possibilities, they landed on a Coffee Roastery as the business that they would pursue even though they did not know much about what was involved. It met all the criteria required to provide an appropriate work environment for the survivors of trafficking. And with that, they started Manumit Coffee Roasters bringing Freedom Through Coffee.
When we speak of business as mission a lot of us think about generating revenue to fund mission, but what I find compelling about Dai's story is that business as mission is an overflow of gospel centered living. Think of it as a social enterprise rather than a business enterprise. The difference is that a business enterprise is created to make money, while a social enterprise is created as an answer to a social need in the community you are seeking to reach with the gospel. A social enterprise builds a pathway to healing and wholeness for broken people.
"Prayer is what you start with and you never stop."
Business as mission should not be a technique or tactic that we employ to plant a church, but rather is the fruit of prayer. It naturally unfolds as a viable part of mission as we pray and seek the welfare of the city. As we move forward in the new realities of a post COVID world we need to intensify our prayer and look for creative ways to engage in mission. Pre-COVID allowed churches to continue in the old ways of Christendom, but the new way forward will require new thinking, new skill sets, and new approaches.
The new frontier before us requires that we think and act like missionaries. Dai's story is a true missionary story. He is engaged in gospel ministry through the church, the nonprofit charity, and business. His story amplifies the need for cultural exegesis, community development, and creative and critical thinking. More than all of these things I think Dai's story is a call to intensify our prayer, seeking God's face and listening to his voice.
Please join me in praying for Dai as he moves forward with the vision he received. Pray that God would grant him rest and refreshment as he takes a step back from his mission for a few months. Pray that he would hear clearly the voice of God regarding how he should move forward. Pray that his zeal and passion for Christ would be ever increasing and that he would minister in the overflow.
Watch the free Business as Mission webinar with Dai Hankey, Peyton Jones, and Daniel Yang.
Watch more webinars from Exponential »
This article originally appeared on Multiplication.org and is reposted here by permission.