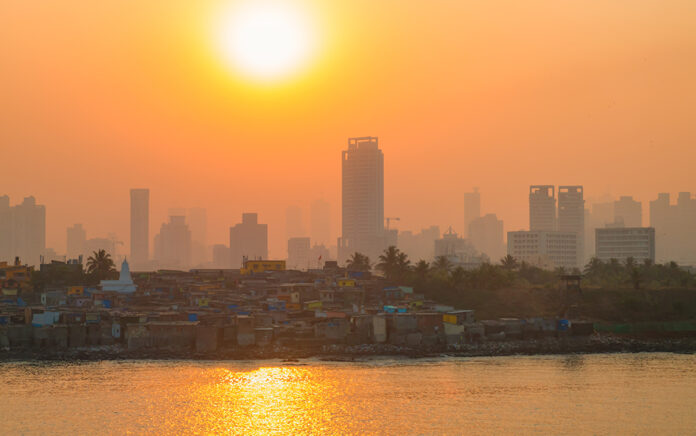 Being a lay missionary is not always helping the ones you want to help but helping all those who have fallen short of the glory of the Lord.
For many established churches, the only time they hear about a missionary is during a special missionary visit or when the pastor wants to take an offering for an organization in the community. Living on a mission is living out one's faith daily. Not once a year or during a particular offering time. As you think about your calling, trace your mind back to the first time you met Jesus. Maybe it was a child or as a grown adult. Reflect on that feeling. Knowing who called you and the invitation made by God when you invited him into your heart. That day must have been exhilarating. The sentiment you experienced then is the moment that God is calling you and the church back to now. God has identified you as one of his. He has called you for such a time as this. In this season of your ministry, He asks you to recharge your spiritual batteries and begin a new season of work for the greater Kingdom. Are you willing? Because God knows you are able. Is the church ready? Because God knows she is needed. When you say, 'yes,' God will open the flood gates of heaven and pour out his blessing for kingdom advancement like never before.
Identify Who Feels Called
No one feels called or even adequate for what God asks them to do. Many churches and her people have not lived out their true calling because they have allowed self-doubt to creep in and take hold of God's calling on their lives. God has not given up and is still calling his church. Leaders have a unique vantage point in the church to see people's giftings long before they see their own. Through this identification process, a leader obeys the direction of the Holy Spirit and begins to host conversations with potential lay missionaries to reach the community around them. 
These conversations should be bathed in prayer, focused on the need to serve others, and a heart for the mission field outside the church's campus. Allow God to direct you to a person(s) inside the church that can help expand the kingdom footprint of the church. 
Identify Who Has Giftings
As you have been praying for God's direction, I believe that he will open your eyes to see the kingdom-makers in front of you. When you observe the people in your church, what do you see? I am not speaking of the physical appearance of someone, but the spiritual giftings that God has placed inside of them. Each person sitting in the pew or chair has giftings that He needs to help make the community noticeably better. I have found that in personal one-on-one interactions or even in a large class where you lead the class through the 'Spiritual Gifts Inventory,' you can help encourage, point out, and speak into the giftings that a person may not even realize they have. 
Christians today live in a social media-driven society where every post is captured through the lens of a filter and not reality. The outside scroller evaluates their own lives in comparison and struggles with their self-worth. This negative image thought process has filtered into the local church. Christians with great giftedness do not see or use their giftings for the Kingdom because they have a different picture of their abilities and where God can use them. That is where you come in as a leader. You can call out and direct a member's view to see where God has placed a spiritual seed. You can encourage that God seeds through a fostering of discipleship over time.
Identify Who Needs Development
You can read stories of lives transformed through intentional discipleship between believers throughout scripture. Sadly, disciple-making is not a priority for many churches in North America today. Dr. Jerry Porter, a retired general superintendent in the Church of the Nazarene, was fond of asking: "Who is discipling you? Who are you discipling? Who is the disciple, discipling?" This biblical discipleship model is not new. It has been around for centuries, and Jesus was the best-known teacher for the established church to follow. 
Jesus identified people and positions where he needed help from others, and he went out and personally talked to prospective candidates. He would intentionally develop their skillsets through one-on-one, small, and large group discipleship times. Today, this model can still be effective and duplicated by you in your local church. As a missional leader, you must recognize that you cannot develop everyone, but you can develop someone. Your one can become two, supporting consistent multiplication efforts until you reach critical mass within the church. God is calling you to equip your people, but will you obey?
Identify Jesus in the Masses
As the people inside the church begin to catch the vision to live on mission daily, they will want to know the next step. The next step is where your leadership abilities come into play. You must have the next step ready to go, or the people will regress in their spiritual walk. Begin to share your heart for the community around the established church with your people. Listen to where they are in viewing the city for Jesus. Find commonality in that calling. Begin to prepare to go where Jesus is needed or already at work in your town. The result of serving as the hands and feet of Christ to a lost and broken world will not be easy. But it can be rewarding when you do it with the right heart. 
Being a lay missionary is not always helping the ones you want to help but helping all those who have fallen short of the glory of the Lord. While serving as Jesus in the community, I met Robert. He had a troubled childhood and had committed a heinous crime against an underage child. He would spend twelve years in prison for his crimes and, once released, was put on the sex offender registry. Society has cast him aside for what he did, but Jesus brought him across my path so that I could share the 'Good News' with him. As I tried to look past the vial acts and sins he committed, God began to give me the eyes of Jesus to see Robert not by the labels of the world but by what God called him to be, a child of his. 
Ministry is not always easy. Sometimes it calls you into the gutters of the world, where you serve the undesirable as Jesus did back in his time. It can be painful and powerful simultaneously, and you must remember that it is Jesus who called you. It is Jesus who has equipped you. Jesus has identified the sinner and the saint who will restore each from their worldly slumber. When you act as a light of Christ in a darkened world, you live out your missionary call in a powerful way.