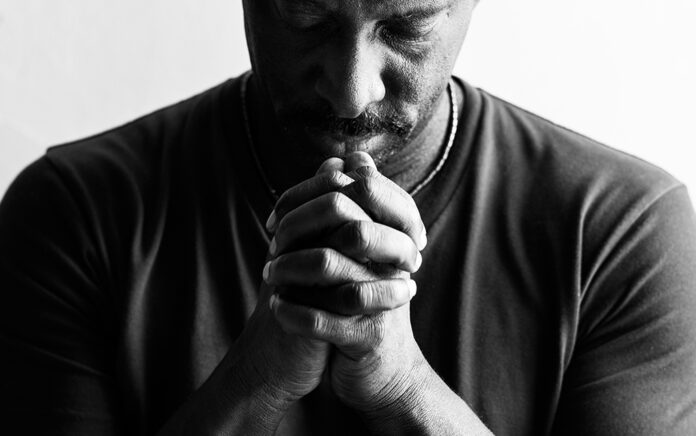 How a leader responds reveals his or her heart toward the Lord.
What would happen if while you were at work, those under your leadership came to you with a problem? Like, a big problem? Like, an everyone-is-freaking-out problem? 
And what if after they told you what was going on, you looked at them and said, "You know what? I don't know what to do." At that moment, how do you think they would feel about being under your leadership? What do you think your supervisor would say when he or she found out you had no clue what to do? Isn't it the job of a leader to know the right course of action in those circumstances? 
Christian leaders should not be surprised to find themselves in confusing and overwhelming circumstances. It's part of the job. In fact, it is in those moments when the leader shows everyone why they're in a position of leadership within the organization. For example, I've witnessed first-hand how a leader can step up when death or  infidelity rocks a church. It's amazing how a leader can stabilize, encourage, and move a church forward during such trying times. In other words, a leader provides the necessary space for one to proclaim, "It will all be OK." And in response to this sensibility, the people follow. 
However, Christian leadership is different than any leadership the world might offer. What sets it apart is that Christ is at the core of Christian leadership. We are called to a leadership style grounded in a Christ-like, measured humility of the heart. Warning: what can be disheartening to some is that this kind of a leadership won't catch the attention of the world. These kinds of leaders are overlooked and even sometimes deemed as weak. 
But are they? 
So, what does a humble heart in leadership look like?
I'm glad you asked.
In 2 Chronicles, we meet a man named Jehoshaphat. The Bible describes him like this, "The Lord was with Jehoshaphat, because he walked in the earlier ways of his father David. He did not seek the Baals but sought the God of his father and walked in his commandments, and not according to the practices of Israel. Therefore the Lord established the kingdom in his hand" (2 Chronicles 17:3-5).
This is significant because about a fourth of the way through 2 Chronicles, toward the end of chapter 9, we find out that Solomon died after reigning for 40 years. There were other kings after Solomon's reign but not very many good ones. 
Jehoshaphat was a good one. 
What made him good was not the things he did, the armies he led, or the wealth he built; rather it was his humble heart toward God.
Jehoshaphat was a man known to seek after God, and as a result, the Lord was with him. 
Here is an example of what I mean. There was a time when all these -ites—the Moabites, Ammonites and Meunites—were coming to do battle with Jehoshaphat. 
Their intention was war. 
Jehoshaphat got word that these men were coming for battle. I would like to say that, since he was the king, his immediate response was to tell those around him not to be afraid, to follow his command and they would be safe. You know, typical king talk.
I would also assume that since he was such a great king that he had planned for moments just like this. He had his chosen army, with more supplies than the sand upon the shore. He had the best and brightest military minds that would be able to strategize from all angles. His horses were the biggest, healthiest and strongest in the land, and he had nothing to fear because he was a prepared king. 
Actually, it happened a little differently. 
Some men came and told Jehoshaphat that a large army was preparing for war, and he became very afraid. 
The Bible says his first response was to seek the Lord. 
His first command was to proclaim a fast for the people throughout all Judah. 
The people followed their leader. They gathered, prayed, and they sought the Lord in all the cities of Judah (2 Chronicles 20:1-4). 
Then Jehoshaphat didn't retreat to his palace. Rather he stood in the assembly of Judah and Jerusalem, in the house of the Lord, and prayed, 
"O Lord, God of our fathers, are you not God in heaven? You rule over all the kingdoms of the nations. In your hand are power and might, so that none is able to withstand you. Did you not, our God, drive out the inhabitants of this land before your people Israel, and give it forever to the descendants of Abraham your friend? And they have lived in it and have built for you in it a sanctuary for your name, saying, 'If disaster comes upon us, the sword, judgment, or pestilence, or famine, we will stand before this house and before you—for your name is in this house—and cry out to you in our affliction, and you will hear and save'" (2 Chronicles 20:5-9).
King Jehoshaphat understands that he is merely an earthly king, chosen by God to lead heavenly people. He knows all of his own insufficiencies as king because he personally knows the one that rules all the kingdoms of the nations. 
A prideful king would declare, "I've got this; follow me." But King Jehoshaphat prays, "We do not know what to do, but our eyes are on you" (2 Chronicles 20:12).
This is a simple prayer that works in all areas of life. In order to say those words—and mean it—they must first originate from a humble heart. Humble people pray, "God, I don't know what to do, but my eyes are on you." Perhaps, long before we ever get to implementing our plans, we should be praying like this. Perhaps, this is what the beginning of Christian leadership looks like. 
After Jehoshaphat's prayer, all Judah was standing before the Lord. The Bible says their children were there, too. The children watched their parents seek the Lord. The children watched their king, who ruled over their mommies and daddies, submit to someone else. Then the Lord responded to the king's prayer:
"Do not be afraid and do not be dismayed at this great horde, for the battle is not yours but God's" (2 Chronicles 20:15). 
God was serious; he was so serious that the Bible describes that the enemy coming against Jehoshaphat and his people were annihilated.  
Why did God hear Jehoshaphat's prayer? I think it was due to his leadership style. He was a humble leader. 
How a leader responds reveals his or her heart toward the Lord. And what God is most interested in is the condition of our hearts. Are we humble or not? 
Here is the thing, though: by being a humble leader, you may not get that promotion or raise. A humble leader is not a flashy leader who always stands out. The reward for a humble leader is a nearness to the Lord in the midst of leading God's people. 
For the humble leader, that is enough, regardless of the position, rank or title.