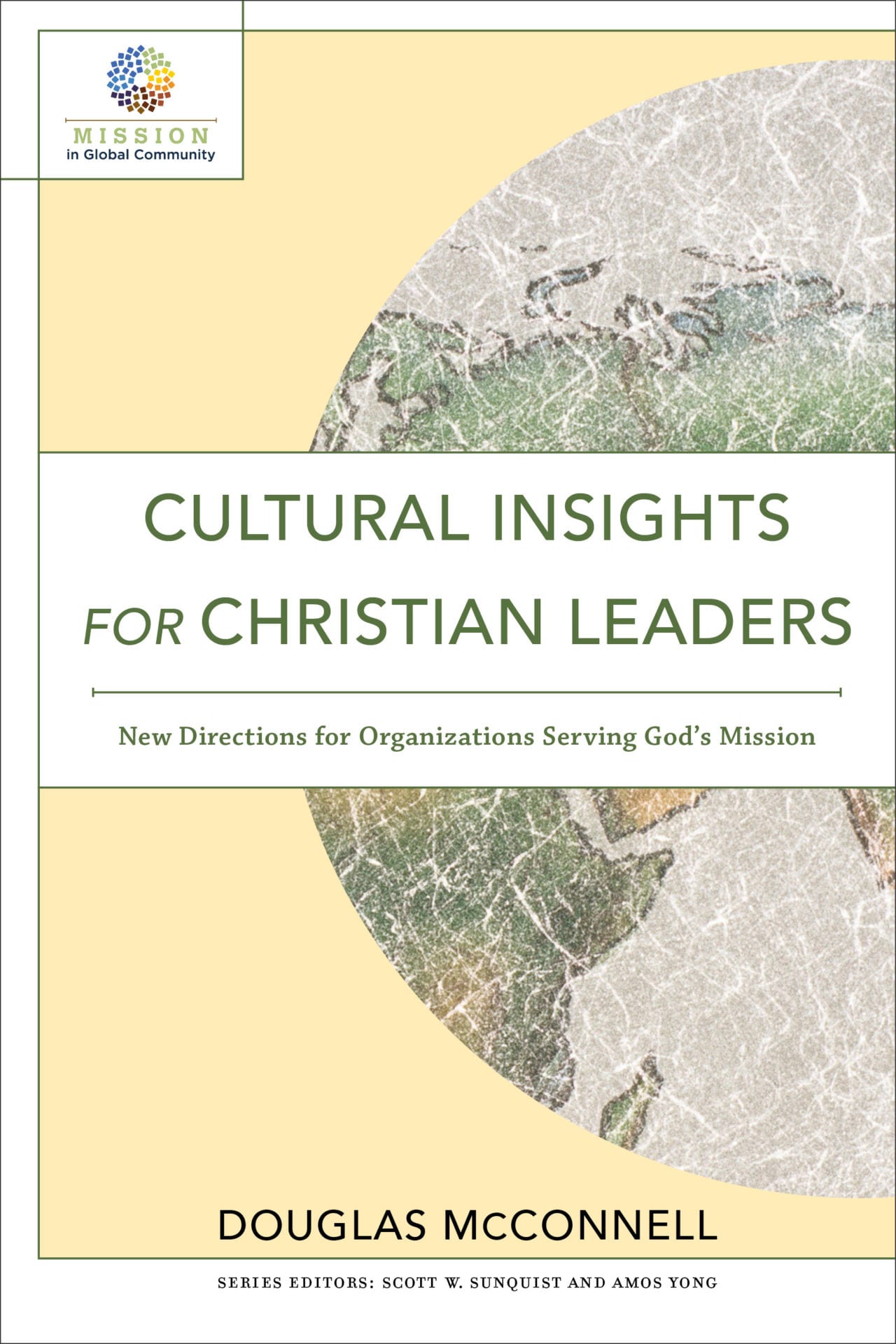 Douglas McConnell: New Directions for Organizations Serving God's Mission
Cultural Insights for Christian Leaders
New Directions for Organizations Serving God's Mission
(Baker, 2018)
WHO: Douglas McConnell, professor of leadership and intercultural studies at Fuller Theological Seminary.
HE SAYS: "We must become students of culture so as to lead wisely in an era of globalization."
THE BIG IDEA: This book is an exploration of what we are learning about culture and the implications for Christian leaders of organizations serving God's mission.
THE PROGRESSION:
Chapter 1, "Thinking Missiologically," addresses the issues of thinking missiologically about our organizational mission in the light of God's mission. Chapter 2, "Culture and Human Nature," building on an understanding of culture by introducing the contribution of cognitive studies in explaining human contexts.
Chapter 3, "Caring about Members and Others as People," focuses on members of the organization as humans who are both physically embodied and culturally embedded. Chapter 4, "Learning Culture Naturally," explores learning culture from the perspective of imitation and ritual.
Chapter 5, "Authority and Culture," focuses on the nature of authority while Chapter 6, "Intercultural Realities," considers the impact of four major cultures on leadership.
"Leading in Context" is Chapter 7, an exploration of broader studies of culture and leadership from a missiological and global perspective. The book wraps up with Chapter 8, "Responding Missionally," a review of the previous chapters.
"We need to think missiologically about the function of culture in shaping, catalyzing and propelling organizations and leadership."
Order this book from Amazon.com »
Read an excerpt from this book »