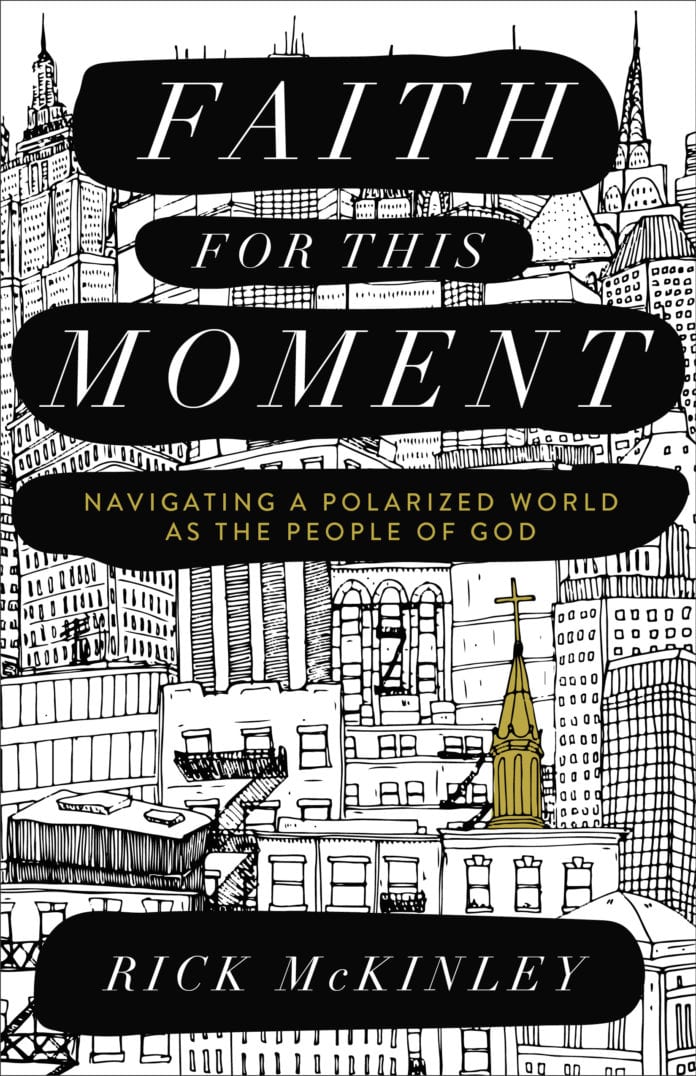 Rick McKinley: Faith for This Moment
Faith for This Moment
Navigating a Polarized World as the People of God (Baker, 2018)
WHO: Rick McKinley, founder and lead pastor of Imago Dei Community.
HE SAYS: "Exile reveals to us that our hope is in another kingdom, with the currency of love, where we are all one in Christ and the weapons of our warfare are prayer and sacrifice in the name of Jesus."
THE BIG IDEA: To provide a framework for understanding the times in which we live, and to help readers see the possibilities God has for them.
THE PROGRESSION:
In the first part of the book, readers are introduce to the theme of exile and why it is both helpful and powerful for understanding where we fit in society today and how we best fit into society.
In the second half of the book, the author introduces spiritual practices that he believes have a threefold power for those who practice them: they can transform us personally that leads to faithfulness to Jesus, they can preserve our identity as Christ followers and they can be a blessing to our communities and witness to the world.
"I believe that when we graciously and thoughtfully carry this sacred message of Jesus Christ, the hope of the world, we will find ourselves in places of influence in our culture rather than in the margins of our culture."
Order this book from Amazon.com »
Read an excerpt from this book »