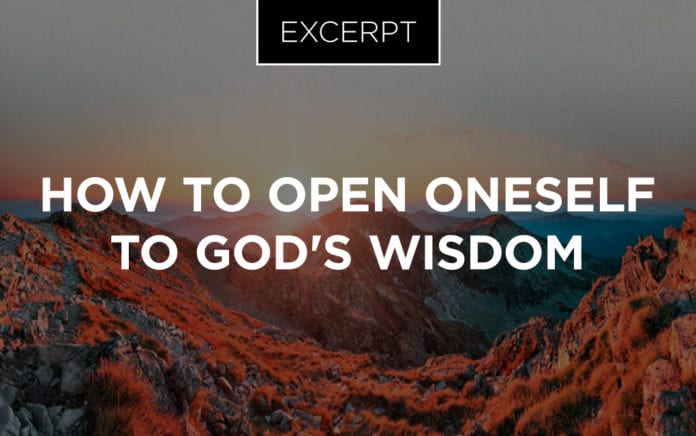 We know that fearing the Lord is the beginning of wisdom, but what does that look like?
Excerpted from
Overcomer
By David Jeremiah
The first step in acquiring wisdom is a proper understanding of one's relationship to God. Solomon put it this way: "The fear of the Lord is the beginning of knowledge, but fools despise wisdom and instruction" (Prov. 1:7). Job answered his own quest for wisdom with the same basic conclusion: "Behold, the fear of the Lord, that is wisdom" (Job 28:28).
What does it mean to fear the Lord? Does God really want us to tremble and quake in terror before him? Pastor and scholar Sinclair Ferguson describes the fear of God as "that indefinable mixture of reverence, fear, pleasure, joy and awe which fills our hearts when we realize who God is and what he has done for us."
Another scholar wrote, "To fear Yahweh is to stand in a subservient position to him, to acknowledge one's dependence upon him."
My interest in the subject of God's wisdom came at a time when I was making a major change in my own life and ministry. It was a humbling experience that caused me to depend on God in new and profound ways. After starting and pastoring a church for some twelve years, I sensed God leading me to a new assignment.
Each week, as I learned more about the challenge and responsibility of God's new calling in my life, I sensed a growing feeling of despair. The word of Paul described my attitude all too well: "Who is sufficient for these things?" (2 Cor. 2:16).
When we are overwhelmed and confused in any area of life, the book of James says our task is to pray and ask God for guidance: "If any of you lacks wisdom, let him ask of God, who gives to all liberally and without reproach, and it will be given to him" (1:5). And so I prayed for God's wisdom to calm my mind and clarify my path so that I might achieve his purpose. In a short time, that clarity came and confusion left me. My way was clear to me. You can imagine how encouraged I was to realize that my earlier fear and despair were merely stepping-stones to the help I needed from God.
Billy Graham tells the story of a young company president who prayed on his knees in his office every morning. His secretary knew to deflect any visitors until his daily "appointment" was concluded.
When the chairman of the company's board wanted to see the president immediately, the secretary's attempts to postpone the meeting were futile. The chairman stormed into the president's office and found him on his knees in prayer. He withdrew quietly and asked the secretary, "Is this normal?" "Every day," she said. To which the chairman answered, "No wonder I come to him for advice."
The prophet Jeremiah wrote:
"'Let not the wise man glory in his wisdom, let not the mighty man glory in his might, nor let the rich man glory in his riches; but let him who glories glory in this, that he understands and knows Me, that I am the Lord, exercising lovingkindness, judgment, and righteousness in the earth. For in these I delight,' says the Lord." (Jer. 9:23–24)
A person who is wise according to God's definition knows too well his own weaknesses. He never assumes infallibility. He who knows most knows how little he knows. That's what it means to have a humble spirit, which is the first step in opening oneself to God's gift of wisdom.