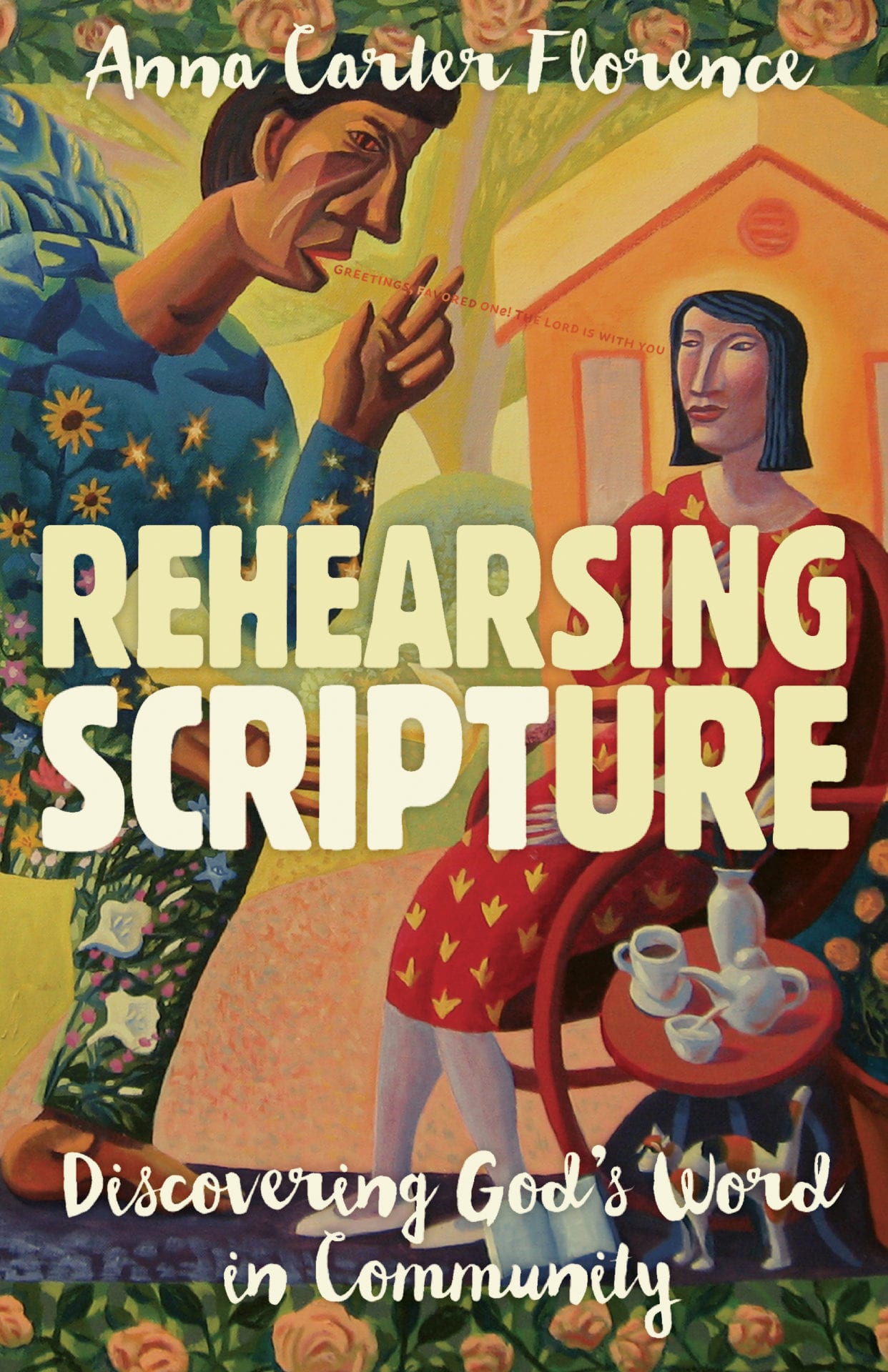 Anna Carter Florence: Discovering God's Word in Community
Rehearsing Scripture
Discovering God's Word in Community
(Wm. B. Eerdmans Publishing Co., 2018)
WHO: Anna Carter Florence, the Peter Marshall Professor of Preaching at Columbia Theological Seminary in Decatur, Georgia.
SHE SAYS: "Rehearsing Scripture doesn't require any special skills or expertise. It just takes a group of people who are eager to discover God's Word, and who are up for the adventure."
THE BIG IDEA: This book encourages readers to encounter Scripture in community with others by offering them tools for reading and rehearsing it in groups.
THE PROGRESSION:
Part 1, "Reading and Rehearsing in the Repertory Church," deals with such practical matters as what reading and rehearsing Scripture means, how it builds community and how we can find a story we recognize that will speak truth into our lives.
In these chapters the author also explores the language of Scripture and encourages readers to broaden how they approach Scripture.
Part 2, "Encountering Scripture in the Repertory Church," offers four examples of the surprising and new directions that can happen in rehearsal. A collection of five appendices concludes the book gives readers tools for rehearsing Scripture.
"Why make of Scripture such a big production where we read and rehearse, stay in the scene, block the action, change the verbs, switch roles, ask new questions, push the limits, fail gloriously, change our minds and cross over—in real time and space? Because these are the very scripts that will redeem all saints and sinners."
Order this book from Amazon.com »
Read an excerpt from this book »