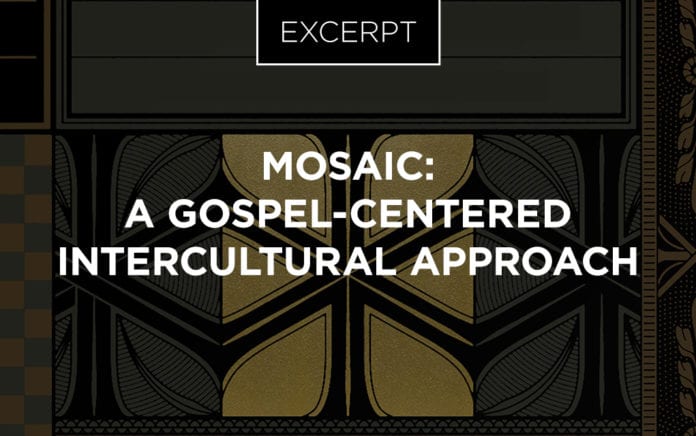 Excerpted From Christian Higher Education Edited By David Dockery and Christopher Morgan In the fall of 2014, a small group of faculty, staff and students launched a weekly gathering on the campus of the institution where I serve, Trinity International University, that intentionally brought together people from different ethnic/cultural backgrounds to discuss critical current issues, […]
Excerpted From
Christian Higher Education
Edited By David Dockery and Christopher Morgan
In the fall of 2014, a small group of faculty, staff and students launched a weekly gathering on the campus of the institution where I serve, Trinity International University, that intentionally brought together people from different ethnic/cultural backgrounds to discuss critical current issues, particularly issues that polarize and divide people groups. As a Christian learning community, we wanted to engage in these difficult conversations, centering on the gospel as our unifying core, particularly focusing on the gospel's power of reconciliation that binds us together in Christ. To value and experience "diversity," we intentionally formed a leadership team that was culturally and racially diverse. We chose to discuss issues that would reflect the deep concerns of all God's people on campus, including those of underrepresented groups.
Establishing such a gospel-centered space of unity in diversity was especially essential since our weekly gatherings addressed issues such as the criminal justice system, human sexuality, US immigration policies, relating to religious "others" and gender inequality and reconciliation.
Today, between eighty and one hundred students, faculty and staff members regularly attend the weekly Wednesday luncheon, called the Mosaic Gathering, making it one of the largest learning communities on Trinity's campus. Equally significant, about half of our regular attendants are nonwhites, when less than a quarter of our student body are people of color.
According to recent listening sessions, many regular attendants are drawn to the Mosaic Gathering as a space in which they can experience unity in diversity. Each week, the gathering begins by welcoming everyone in the name of Christ and then invites all to a simple fellowship meal (a piece of bread, a bowl of soup and a cup of water), enabling members from different backgrounds to build relationships through these "family" mealtimes. As the meal ends, a presenter offers a fifteen-minute presentation, followed by thirty minutes of discussion around the tables, inviting attendants to exchange diverse views on the same message they just heard. To end our time, we come together to hear significant insights that emerged from the roundtable conversations.
Another key aspect that reflects the theme of unity in diversity is the established rhythm of our five-week-long discussion on each significant issue. Each series begins with the biblical and theological framing of a given issue, to ensure that our conversation will be gospel centered and biblically based. The following week, we consider a sociocultural analysis of the issue, followed by a session in which we learn from a Christian leader who has been engaging with the issue. On the fourth week, a panel of students who have been affected by the issue share their stories and perspectives. And on the fifth week, we complete the series by participating in an hour-long session of worship and prayer, focusing on God, who is our hope. In short, each series begins and ends with the powerful spiritual practice of being in God's Word and in God's presence through worship, practices that powerfully reinforce our unity through Christ. In between these two bookend spiritual practices, we have panel discussions and other presentations that enable attendants to hear stories and perspectives from different cultural and ethnic backgrounds, helping all to see the larger picture of—and different views on—a given issue.
Many students, faculty and staff members who participate in these weekly gatherings testify that learning to discuss significant current issues with Christian brothers and sisters from other backgrounds has been a challenging and rewarding experience of personal growth. Furthermore, beyond shaping individuals, as the Mosaic Gathering's size has grown each year, this intercultural initiative has made an impact on classroom conversations and even on the broader institutional culture of our school. A small initiative that began quietly three years ago has now grown to be an influential hub of intercultural learning and growth, an important initiative of the gospel-centered intercultural approach at Trinity International University.
Order this book from Amazon.com »
Excerpted from Christian Higher Education edited by David S. Dockery and Christopher W. Morgan, ©2018. Used by permission of Crossway, a publishing ministry of Good News Publishers, Wheaton, Il 60187, Crossway.org.