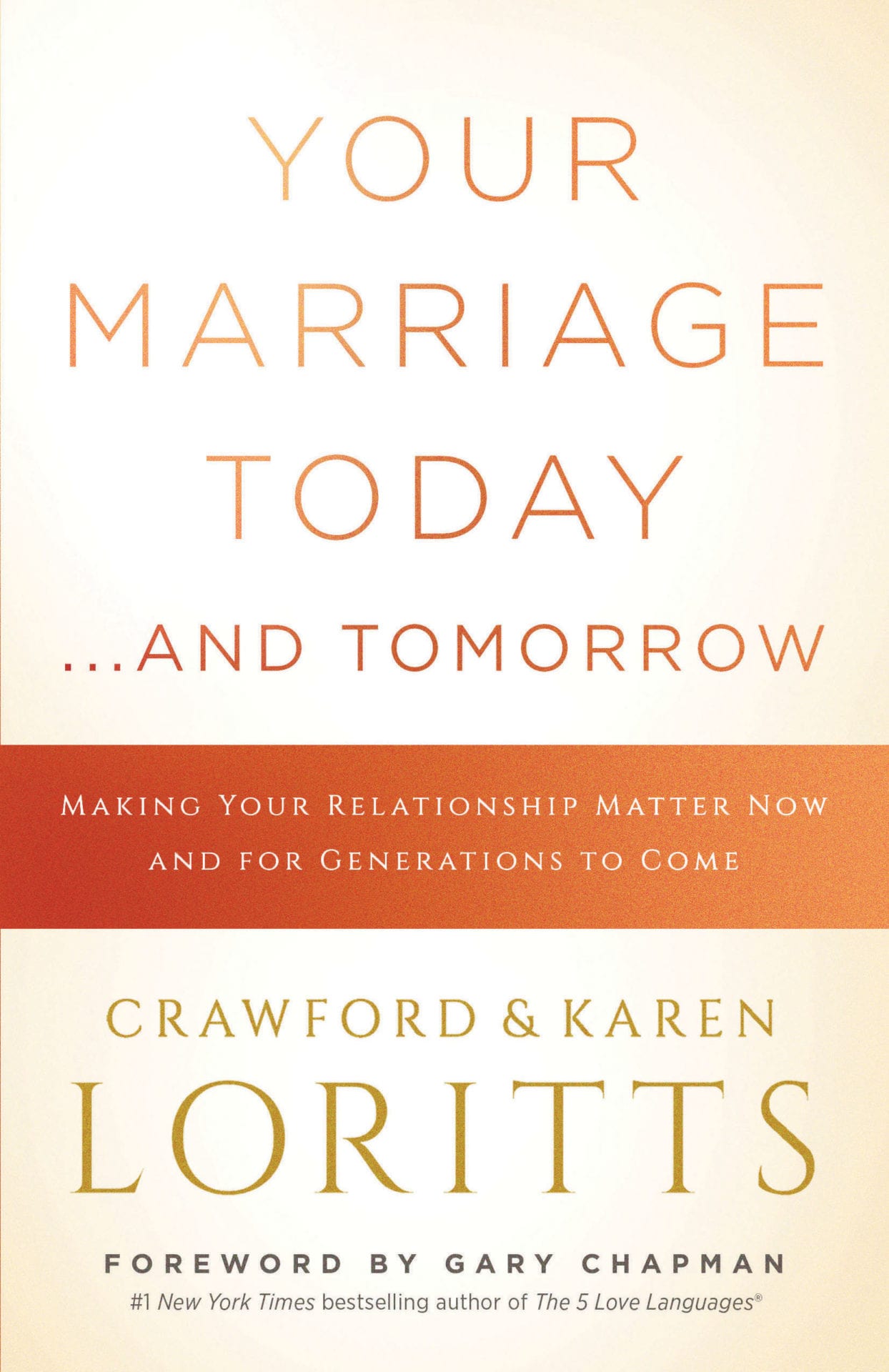 Crawford and Karen Loritts: Making Your Relationship Matter Now and for Generations to Come
Your Marriage Today … and Tomorrow
Making Your Relationship Matter Now and for Generations to Come
(Moody, 2018)
WHO: Crawford Loritts, senior pastor at Fellowship Bible Church in Roswell, Georgia, and his wife, Karen.
THEY SAY: "For good or for bad, we can't do anything about our heritage such as where we came from, what's been done to us, and what's been placed in our hands. But we can do something about our legacy, the determined choices and decisions we make during our journey that will give the next generation a foundation of hope and confidence."
THE BIG IDEA: A biblical and straightforward look at the "how's" of marriage viewed through the lens of leaving a strong, Christlike legacy.
THE PROGRESSION:
In this eight-chapter book, the Loritts examine questions on marriage, such as "How does our marriage affect future generations?", "How can we leave a godly legacy?" and "What is God's vision for marriage?" They also discuss specific "deposits" spouses need to make into one another.
"When a couple stands before a minister, surrounded by witnesses, they are making a commitment that will set the course and trajectory of their lives that will impact a time that they cannot see but will influence."
Order this book from Amazon.com »
Read an excerpt from this book »