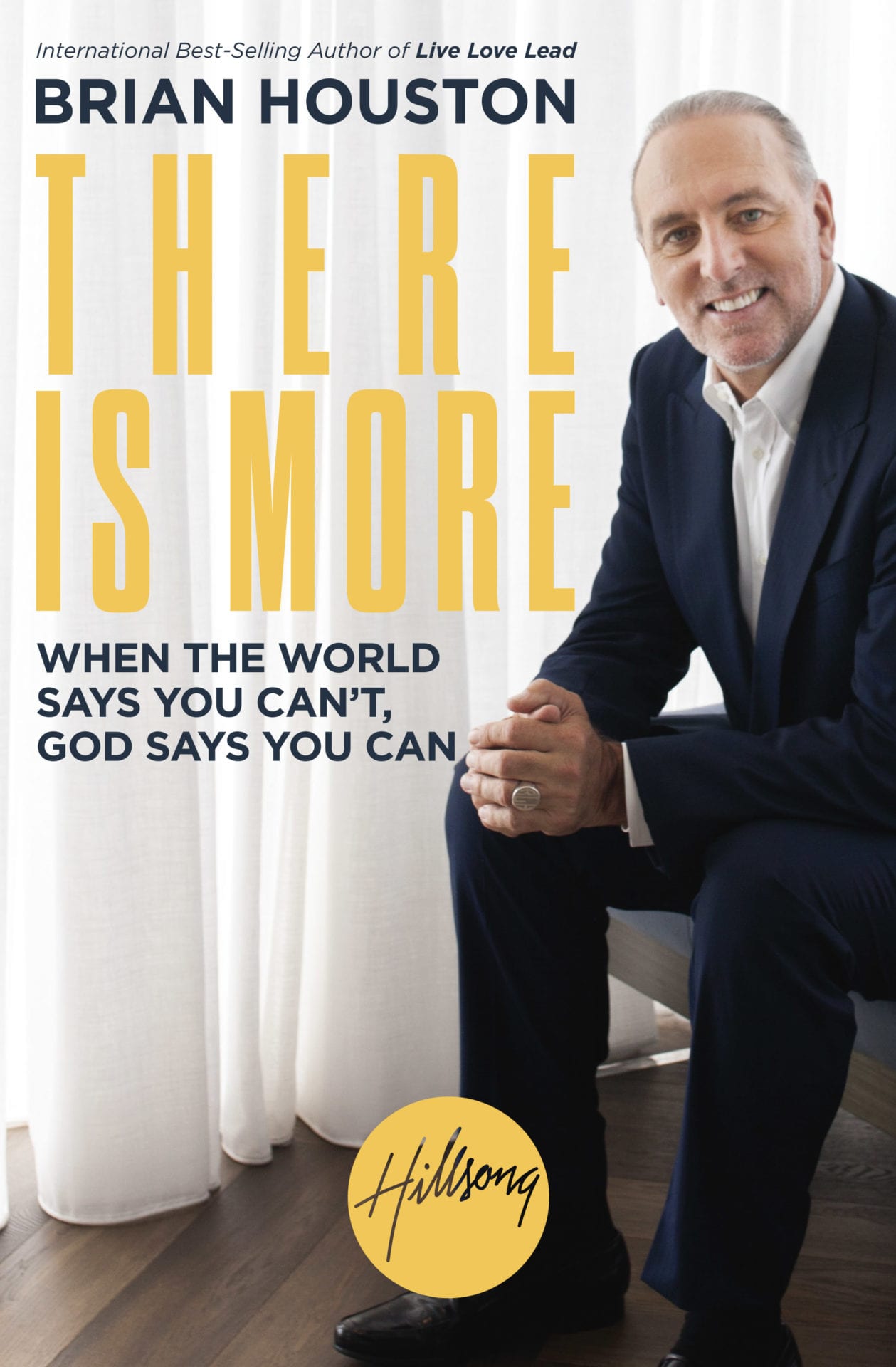 Brian Houston: When the World Says You Can't, God Says You Can
There Is More
When the World Says You Can't, God Says You Can
(WaterBrook, 2018)
WHO: Brian Houston, founder and global senior pastor of Hillsong Church.
HE SAYS: "There is more ahead of you than you've allowed yourself to dream or allowed yourself to believe. There is more room in your life for the things of God and the people of God than you even thought possible—more space to be made for God to make his presence known in and through you."
THE BIG IDEA:We were born for a purpose bigger than we can envision, but to accomplish this, we need God. The "more" we are looking for in life doesn't come from more stuff, more money, or more prestige—it comes through learning about God and seeking his plan for our lives.
THE PROGRESSION:
The book opens by asking what our dreams are and explaining God's dreams for us are much bigger. This leads to a discussion of who God is, what we are required to do and how his perfect love is what should lead us.
Throughout the text, Brian weaves his personal story of God exceeding all of his expectations with those of others and Scripture. He presents the gospel and offers insights into how we can live our the dreams God has for us
Brian concludes by encouraging us to remember God's character, grace and everlasting love and to live with expectancy for what he will do now and in the future.
"God takes every limitation that has been put on your life—by yourself or by others—and expands your heart and purpose in a way that is way bigger, way higher, way more effective than anything you could imagine."
Order this book from Amazon.com »
Read an excerpt »
Read an in-depth interview with Brian Houston »