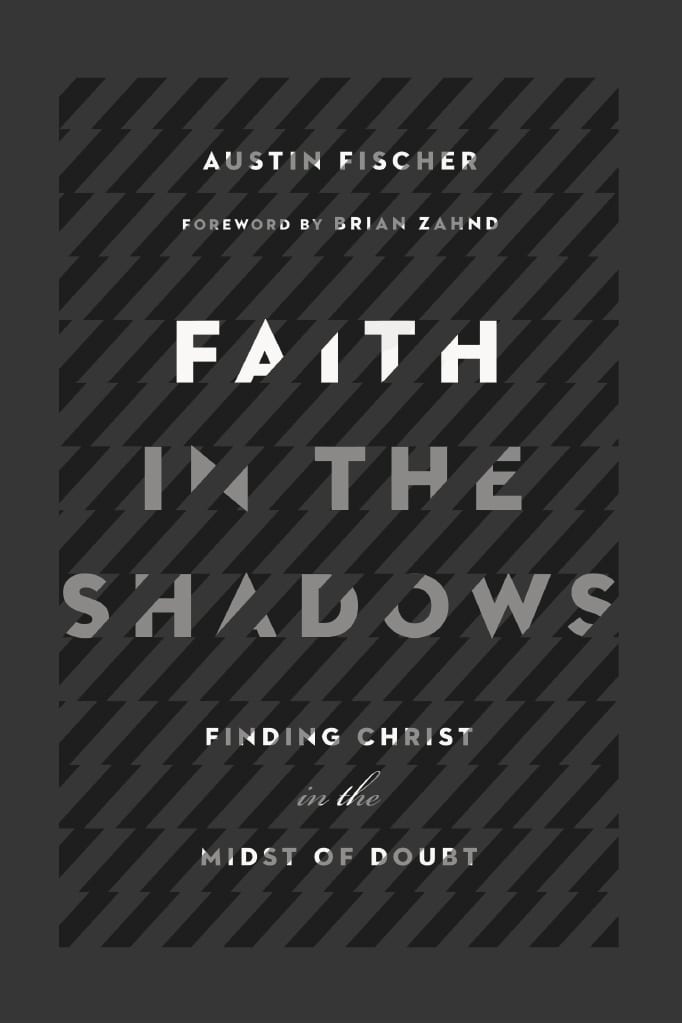 Austin Fischer: Finding Christ in the Midst of Doubt
Faith in the Shadows
Finding Christ in the Midst of Doubt
(IVP, 2018)
WHO: Austin Fischer, lead pastor at Vista Community Church in Temple, Texas.
HE SAYS: "I cannot definitely prove Christ is the truth, but I do know he is beautiful—so beautiful I would rather be wrong about him than right about everything else."
THE BIG IDEA: By looking into common questions people have about Christianity, this book empathizes with those struggling with doubts and affirms the possibility of faith alongside doubt.
THE PROGRESSION:
Through 13 chapters, the author tackles the complicated subject of doubt and faith by honestly discussing questions he and many others have had about Christianity, including hell, science, God's apparent silence and more.
This book contends that doubt is no reason to leave the faith; instead, it is an invitation to a more honest faith that more fully trusts God.
"I would love invincible certainty, but I don't ask for it anymore. Instead, I ask for wonder. Wonder keeps my senses sharp, my heart open, my spirit nimble. Wonder and faith need each other. When our inner cynic taunts the unbelievability of our faith, wonder reminds us that life is unbelievable."
Order this book from Amazon.com »
Read an excerpt from this book »
A CONVERSATION WITH AUSTIN FISCHER
What role does doubt play in our faith and lives?
The experience of doubt is an inescapable part of the experience of faith, and yet we often struggle to faithfully experience our doubt. On the one hand, we are ashamed of our doubts and taught doubts are damning. On the other hand, we are proud of our doubts and indulge in an avant-garde skepticism that metastasizes into an anemic faith or indifferent agnosticism.
Why did you decide to address the topic of doubt?
I think Christian faith teaches us to be faithful with (not ashamed or proud of) our doubts by being honest with our doubts. I wrote this book because we need to be unflinching and ruthless in our appraisal of how deep our doubts can run, but also steadfast in our belief that Jesus is the embodiment of all that is true, good, and beautiful. I wrote this book for people who want to find that middle way between phony certitude and indifferent agnosticism.
How is this book a fresh approach to the topic of doubt?
We can only be faithful with our doubts by being honest about our doubts. Per my comment above, I think this approach is somewhat distinctive in the sense that many works of apologetics seem to be written by people who have either never doubted or never doubt anymore. They are red meat for the already convinced. So I think this is a very honest book, written in the belief that doubts honestly confessed and considered can be a means to faith and not an obstacle to faith.