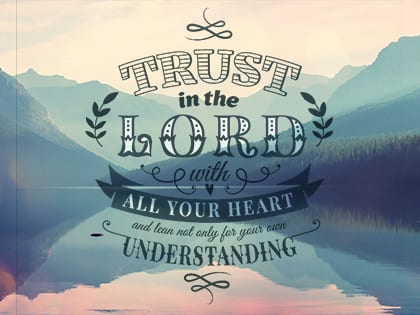 The creators of the YouVersion Bible App are launching a new Bible Lens app that pairs photos with Bible verses.
The creators of the YouVersion Bible App have launched a new app called Bible Lens. The app matches relevant Bible verses with a person's photos and automatically creates sharable artwork.
"We believe Bible Lens will make it easier for people to see connections between the Bible and their everyday lives, and we're encouraged by the number of people who have shown an interest in engaging with the Bible in this way," says Bobby Gruenewald, Life.Church Pastor, Innovation Leader and YouVersion Founder.
Using a form of artificial intelligence known as machine vision, Bible Lens analyzes content in a photo like objects, backgrounds and colors to identify themes. Then the app searches the YouVersion database for the most relevant Bible verse to suggest to the user. With software that balances design elements like font choice and white space, the app automatically and artistically renders the verse on top of the image.
Bible Lens will also offer the option to create images from photos saved in a user's camera roll. The app will draw connections between the Bible and photographed moments like birthday parties, lunch dates, holidays and sporting events. The app will also recognize when the photo is a selfie.
"The selfie is often used as a way for a person to gain approval from others," said Gruenewald. "When the app comes across a selfie, it will offer Bible verses to encourage them by suggesting what God may say about them. In that way, we hope Bible Lens actually redeems the selfie."
For more information, visit YouVersion.com.