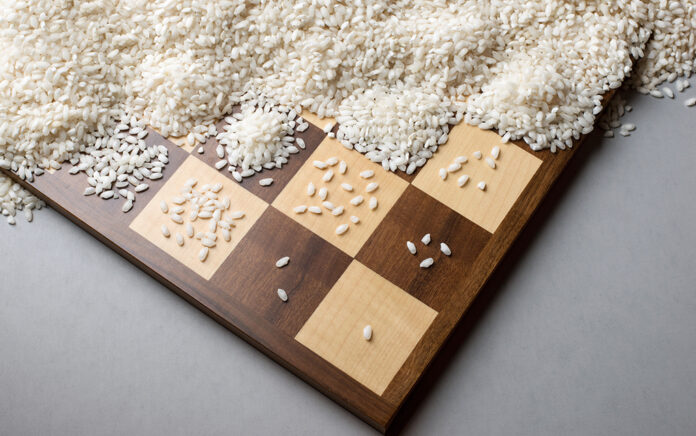 Pray, Plan, Propose, and Praise
The reality is that that most churches are far too comfortable being comfortable. What do you do if you are leading a church that finds itself in a comfortable posture? Know this truth; you are called to lead them out of conformity and into a future built upon prayer, plans, proposals and praises. One of the things I enjoy the most about social media is watching other pastors and churches from afar and looking for strategies that can fit into my local context. 
In the Southern part of the United States, I admire one such pastor, and I even went so far as to pay him to come to train my lay people in a church I pastored, which allowed me to observe his methods up close. Over time I witnessed a familiar pattern that I have dubbed the "Multiplication Effect." The formula (pray, plan, propose and praise) is rudimentary but highly effective over time. In my ministry, I have tried implementing, not consistently successful, the formula, but when done right, has added numerical, spiritually, and physically to the local church.
Pray like you mean what you pray.
Established churches that fall into decline enter a cycle of weak prayers that are primarily inward focused on the church's problems and the people who gather each week. God has not created his church to be a weak church, but bold prayer warriors for Christ who call upon heaven with desperation in anticipation of what God can do on behalf of them. Building success in the church is laying a foundation that is built on prayer. Without prayer, the church will perish. Prayer brings about honest reflections on what has, is, and will happen in the church's life. 
Develop a team of prayer warriors that will pray their spiritual guts out for Jesus—giving everything they have to the One who gave them everything. Prayer cannot only be five minutes or less on a Sunday but intentional and relational times of corporate and individual pray for needs in and outside the church several times a week. If the church is to move heaven with their prayers, they must be willing to push themselves into a position of prayer with a long-term lens.
Plan big enough that only God could get the glory.
We often do not have the spiritual guts to pray bold prayers that lead to the revelation of Big God plans for the church. Instead, we hideaway, waiting for God, waiting for people to show up, and waiting for families with children. The God plan gets put on the shelf until finances get better, teens come, or a new building is built. Waiting becomes a barrier to God's plans. Sometimes I wonder if God is just bored silly with all this waiting that his church does. God has called the church to step out in bold faith and claim the mantle he created them to achieve.
Reflect on your local church's past, present, but then dream about what the future could be. What is stopping the church from moving forward? Write it down, capture the thoughts. Now give it all over to God. Trust God! If God has given you/the church the dream, he will provide the provisions to accomplish the vision. Let me encourage you to dream and believe big.
Propose projects that inject spiritual excitement into the life of the church. 
When a church is struggling, one win is all that is needed to get back on track. You've probably have been there yourself, as you hear the opposing viewpoints instead of positive affirmations about what is happening in the church. In a turnaround situation, the leader must be strategic in selecting low-hanging and multi-layered projects as they move towards wins in the church. Low-hanging projects create initial successes that can be built upon to gather the much-needed momentum to tackle the larger projects in the future. So, look around; what is the low-hanging fruit that you can capture? In my current assignment, low-hanging fruit was redoing signage, which led to freshening up the welcome area, paving the parking lot, fellowship expansion, and youth wing addition. One little step sparked more significant and extensive efforts until we have begun to tackle some of the God dreams that the church has had. 
With excitement in the air, members invite others to attend and then participate in the church, and growth begets growth over time. 
Praise and celebrate like never before.
I love to praise and celebrate what God is doing in the church. I take to social media, personal conversations, and my writings to tell people what God is doing in my life and the local church. Why? Because it is not me as a leader who is doing these things but God. As the church gleans low-hanging fruit, wins begin to develop, and there is a tendency for the pastor to be viewed as the conquering hero when the pastor has only obeyed God. Turning the praise from the pastor to the Savior is a component of good leadership and reinforces that God is the one in control and not the church. 
When my local church tips the pizza delivery driver as part of our blessing day at church twice a year, with a large tip for one pizza, we celebrate with praise and prayer. The church knows that we would not be able to do it without God generously giving to us beyond our means. On these special days, I love watching the people come forward, dropping off cash in an offering bucket at the feet of the delivery driver, and each time we have done it, the driver shared a story of how much they needed the funds. Why do we do it? To celebrate the generosity and love of Christ with a stranger and to tell them to know that even strangers love you. Find creative and innovative ways to bless total strangers and watch how that brings your church alive. 
God has a perfect plan for your local church, and through a series of simple steps (pray, plan, propose, and praise), he is willing to partner with your local church to do extraordinary things for the kingdom.