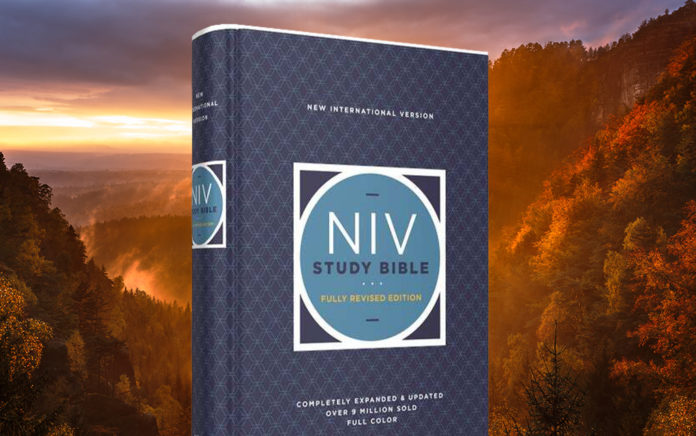 Meet one of the editors of the fully revised NIV Study Bible.
The NIV Study Bible, Fully Revised Edition includes thousands of new or updated study notes based on historical discoveries, cultural findings, and thematic insights; over 100 new commentary articles; and the NIV Comfort Print® typeface.
In this Q&A, Bible scholar Dr. Mark Strauss talks about the NIV Study Bible, Fully Revised Edition (Zondervan, 2020).
Tell us a bit about yourself and your work.
Dr. Mark Strauss: I'm university professor of New Testament at Bethel Seminary. My areas of special research include the Gospels, Hermeneutics, and Bible Translation. My books include commentaries on Mark's Gospel in the Zondervan Exegetical Commentary Series and Expositor's Bible Commentary, and on Luke in the Illustrated Bible Background Commentary. Other books include Four Portraits, One Jesus: A Survey of Jesus and the Gospels; Introducing Jesus; and How to Read the Bible in Changing Times. I serve as vice chairman of the committee on Bible translation for the New International Version (NIV) and have been an associate editor for the NIV Study Bible since 2008. I've been married for 36 years to my wonderful wife Roxanne, a marriage and family therapist, and we have three grown children.
How is the process of working on a study Bible unique from other scholarly collaborations?
Dr. Mark Strauss: Our goal is to bring the best of biblical scholarship and to present it in a user-friendly format that any Christian can use. It's that careful balance between quality and accessibility that's one of the greatest challenges. But it can be extremely rewarding when we get it right.
Since this is a revision to the 2011 NIV Study Bible, can you think of a specific study note or feature that you personally helped refine on account of better cultural or thematic understanding of a passage?
Dr. Mark Strauss: One of the most common errors in popular Bible study is the misuse of word studies. In most cases, when you read in a book or hear a pastor or teacher say, "the literal meaning of this word is …," what follows is actually an error! This is because most words do not have a single "literal" meaning. They have a range of possible senses, which are determined by the context. This latest edition of the NIV Study Bible greatly improves the accuracy of the notes dealing with word meanings.
How has your involvement with the Committee on Bible Translation, the group that oversees the NIV text, helped you as you were working on the NIV Study Bible?
Dr. Mark Strauss: A translation can provide only so much information concerning the various possible interpretations of a passage or its cultural background. There's always a fine line between translation and commentary. The NIV Study Bible notes enable us to inform readers of other interpretations, to clarify things that might be confusing, and to provide background material necessary to understand the passage. In this way the notes really supplement the translation.
What is your hope for this study Bible?
Dr. Mark Strauss: The first NIV Study Bible, published in 1985, was a landmark product that gave students a veritable encyclopedia of helpful information for their Bible study. This edition is the most thorough revision since that original product, and my hope is that it will carry on that great tradition in an even more accurate and accessible manner.
Read interviews with the other editors of the NIV Study Bible, Fully Revised Edition: Dr. Jeannine Brown, Dr. Michael Williams and Dr. Craig Blomberg.
First published on BibleGateway.com. Used by permission.