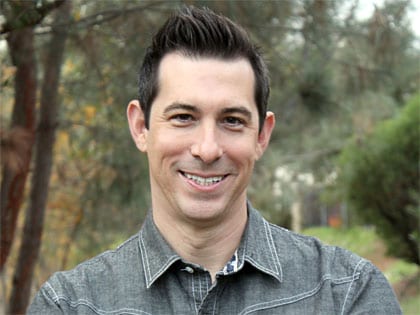 Lance Hahn: Mastering the Art of Freaking Out
In our Conversations series, we highlight six authors and the key ideas behind their new books.
How to Live in Fear: Mastering the Art of Freaking Out
by Lance Hahn (Thomas Nelson, 2016)
Key Idea: "Modern-day Americans, whether Christian or not, have a very hard time appearing flawed. Since I have been open about my struggles and challenges throughout my ministry, I have been flooded with people opening up about their own struggles, especially in the areas of fear and anxiety. Unfortunately the majority of them come to me with their heads down and filled with shame about it. I wanted to write a book that would combat the stigma and the shame and bring it out into the light so that it can be talked about in a healthy and honest way."
Why Church Leaders Should Read This Book: "How to Live in Fear is a manual to creating understanding of an all-too-common struggle. It is filled with personal stories, practical helps and biblical insights. Whether the pastor or leader suffers from an anxiety disorder and fear or not, this book is necessary to understand those in their care. I recommend that they not only read it but keep a number of copies on their bookshelves so that when someone comes in their office revealing their own struggle, it can be handed out as a resource."
About the Author: Lance Hahn is senior pastor of Bridgeway Christian Church in Rocklin, California.