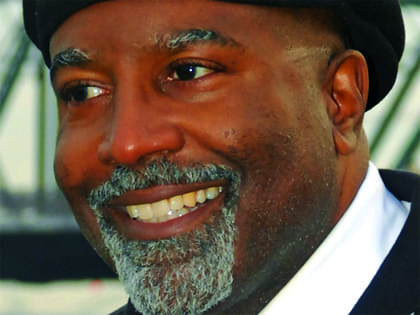 Mark E. Strong: What Happens When Jesus Collides With Your Community
In our Conversations series, we highlight six authors and the key ideas behind their new books.
Divine Merger: What Happens When Jesus Collides With Your Community
by Mark E. Strong (InterVarsity Press, 2016)
Key Idea: "There are two realities that fuel my passion for the idea of a 'divine merger.' One, Jesus is madly in love with his church. Two, Jesus deeply loves every single person that lives in our communities. The church, though not perfect, is the recipient of his redemptive love. We have the responsibility, along with an incredible opportunity, to disperse that love to our communities. When a church figures out how to get close enough for Jesus to collide with its community, amazing miracles happen. That church is changed, and so is the community. When this happens, God's will is being done on earth as it is in heaven. And that's what we are here for!"
Why Church Leaders Should Read This Book: "Pastors, leaders and laypersons alike will experience a fresh glimpse of God's heart for their local church and community. The book will be a source of encouragement and inspiration to help the reader break through the stubborn barriers that keep their community and the church apart. A breath of fresh air will fill their hearts as they learn that creating a divine merger in their community is not complicated. They will discover the freedom and joy of simply allowing God to work organically through their life, their passion and giftedness. It will help pastors and leaders to mobilize people for action. The reader will come away from the book saying, 'A divine merger is doable!'"
About the Author: Mark E. Strong is senior pastor of Life Change Church, a diverse congregation in inner-city Portland, Oregon, and author of Church for the Fatherless: A Ministry Model for Society's Most Pressing Problem (InterVarsity Press, 2012).