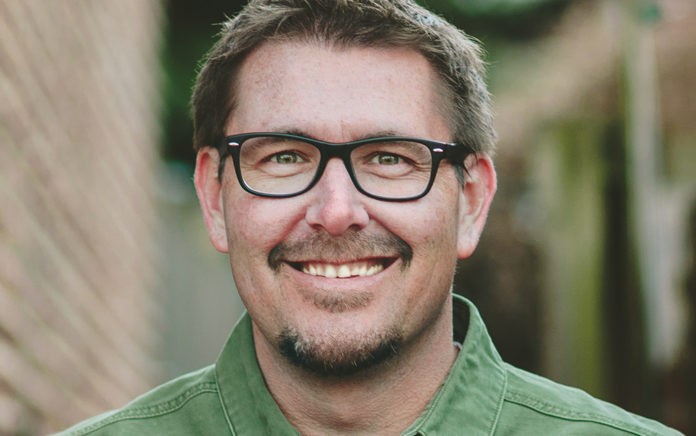 Jesus led with blessing others.
In the church, we talk a lot about original sin, and that is very real. It's part of the Genesis narrative. But before there was original sin, there was original blessing. I think if you don't understand that sequence and if you don't understand or believe that God's most ancient instinct is blessing, it really skews our relationship with our heavenly Father. Blessing is our birthright as the children of God, and the heart of the heavenly Father is a heart of blessing.
The idea of the double blessing goes back to the Abrahamic covenant, that God promises blessing, but the purpose of that blessing is to be a blessing. God doesn't bless us to raise our standard of living. God blesses us to raise our standard of giving. That really is where joy is found. Jesus said it's more blessed to give than to receive.
So how do you get the blessing? God doesn't bless greed or disobedience or laziness. Ultimately blessing is found in a relationship with God. The blessing is really, God with us, God for us, God in us. And how do we give it? For my family, it's become a way of life. Any time we're blessed in any form or fashion, we try to find a way to flip that blessing. If you get the blessing but you don't give it, eventually you lose it. God will continue to bless those who understand that they are blessed to be a blessing.
You can't experience gratitude just around Thanksgiving; it's got to be a year-round endeavor. The same is true with generosity. It can't be just about year-end giving to get a tax benefit. These are things we need to teach throughout the year. There's something about doing a 40-day challenge that really helps people wrap their minds around certain ideas. One thought is for a church to do a gratitude or a generosity challenge for 40 days. But the goal is not to do something for just 40 days—it's to create a habit so you're still doing it on Day 41. It can't be a one-off. It's got to be something you come back to regularly, in a small group or as a sermon series or even as a capital campaign. Then it begins to get into the lifeblood of the church.
We attach #blessed to exotic vacations and expensive cars, but I think we misconstrue the idea of blessing and just turn it into a form of materialism that is far from biblical. I think it's important to understand that our greatest blessing is a relationship with God, and I think we also have to learn to perceive some of the blessings of brokenness. I had a near death experience and spent two days on a respirator. Those were the worst days of my life, but they also turned into the best days of my life because I learned to appreciate the gift that life is. So this is anything but a health, wealth and prosperity gospel. I want to help people understand that blessings come in lots of forms, and sometimes what we perceive to be a curse actually turns into a blessing. And that's because we have a God who, according to Romans 8:28, works all things together for good to those who love him and who are called according to his purpose.
National Community Church is about 50% single 20-somethings and also very racially and ethnically diverse. At one of our seven campuses, we found that we had, I think, 71 nationalities. But at the end of the day, I know we have a core conviction that God's going to bless us in proportion to how we give to missions and care for the poor in our city. We've taken 228 mission trips and we've given about $20 million to missions in the last 17 years. One mission trip is worth more than 52 sermons. I think there's something about getting into a Third World culture that helps you realize that most of our problems are First World, 21st century problems.
We want to grow more so that we can give more. That really is our heartbeat as a church. NCC resettles about two-thirds of the refugees in the D.C. metro area. We have a refugee care team of about 300 people, so we really try to practice a Matthew 25 gospel, that you feed the hungry and care for the sick. I think our church has picked up on that idea because we've modeled it. A church that stays behind its four walls isn't a church at all. We've got to be in the community serving, so we have a D.C. Dream Center that ministers to hundreds of kids week in and week out. I think it's about walking the talk and actually loving people in very practical ways, and that of course gives us an opportunity to share the good news of the gospel.
This isn't a church that exists for itself. It's a church that exists for its community. In fact, we aren't trying to build a church, we're trying to bless a city. And in our case, that happens to be the nation's capital. Thirteen years ago we turned a crack house into Ebenezer's Coffeehouse, and it's been voted the number one coffeehouse in D.C. We give every penny of profit to missions. Now why would we do that? Jesus didn't just hang out in the synagogue. He hung out at wells, and wells were natural gathering places in ancient culture. We thought, let's create a place where the church and community can cross paths.
The church belongs in the middle of the marketplace. I think some people make a distinction between secular and sacred, business and mission. We happen to believe in business as mission, so what we're trying to do on a pretty grand scale is to create what we think can be a prototype for the urban church and for the church at large. Who knows if we'll still have a protected status as a nonprofit, as a church, in 20 years? What we want to do is create a prototype that can help the church be what it needs to be 20, 30, 50 years from now. Part of that comes out of the core conviction that there are ways of doing church no one's thought of yet.
Luke 10 is part of my ministry philosophy, and it's when Jesus sends out the 72. There's one interesting component where he tells them to give their blessing to the people and places they visit. And then he says, if they're not worthy, you can take the blessing back. I would basically summarize that whole philosophy of ministry in three words: Lead with blessing.
All too often, the church first tries to discern whether a person is worthy, and then it will give its blessing. But that's actually the opposite of what Jesus taught. If we were trying to bless the cities we serve even more than building the churches we pastor, I think we would find far more success and a ready audience for the gospel. It's just doing what Jesus modeled himself: leading with blessing.