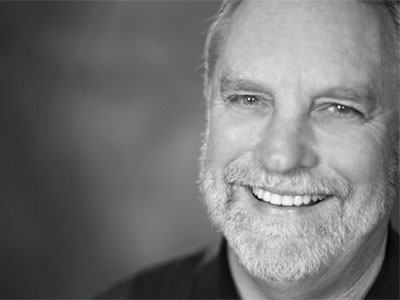 The lead pastor of one of the largest and fastest-growing churches in America talks about empowering the next generation of leaders
LARRY OSBORNE is the lead pastor of North Coast Church in San Diego County, a multisite church widely recognized as one of the most influential and innovative churches in America. He speaks and writes extensively on the subjects of leadership and spiritual formation. North Coast is a 2011 Outreach 100 church (No. 58 Largest, No. 68 Fastest-Growing).
CONNECTION TO OUTREACH: Larry Osborne is a consulting editor and frequent contributor to Outreach magazine. He is one of five featured pastors in the story, "Leading Through Imagination: Five Indispensable Principles of Leadership," from the Sept/Oct 2011 Outreach and wrote "A New Way of Thinking," which appeared in the 2011 Outreach 100.
LARRY SAYS:
On the Greater Value of "Team":
"It's a lot better to win as a team than lose as a star. Jesus does not say it is wrong to want to be great. What He does say is 'Here is the path of greatness.' You don't leave a mark by making it about 'me.' Greatness happens when we make it about others."
On Early Leadership Experiences:
"Basically, as a young eagle myself, I felt highly valued and loved, but I was never invited into the room where the real decisions were made."
The Challenge and Reward of Sharing Leadership:
"I'd be a liar if I said that protecting and promoting young eagles can be done pain free. I find that it's far easier in theory than practice. I don't like giving up my personal power, prestige or preferences any more than the next guy. But the starting point always needs to be: Is this about me or is this about Jesus? Is this about my status or about the kingdom? Is it about protecting the past or creating the future?"
One visible expression of shared leadership at North Coast Church: Osborne shares the pulpit 50-50 with emerging leader and fellow senior pastor Chris Brown. When Osborne first proposed significantly increasing Brown's speaking role, he met with opposition from some of the board and staff members, who believed Brown was too young.
"That's when I said, 'This guy is 34 years old. In a year, he could be president of the United States. When I was 34, I'd been pastor for six years, having started at the age of 28. He's not young; we've just grown old."
Osborne believes the training of the next generation of leaders requires an intentional—and often sacrificial—effort to make room. Brown's increased role is one example. Here's another: Recently, one of the church's four senior pastors, with 22 years experience, yielded his position and title for an up-and-coming young eagle.
"It's not just me, but a principle that runs through the entire organization. We value people with the heart of Barnabas. It doesn't matter where they sit on the bus, they are just thrilled to be along for the ride."
Read more—"Finding a New Measure of Success" »
HOW TO LINK: Connect with Larry at NorthCoastChurch.com, on Twitter @LarryOsborne or on Facebook.
BOOKS BY LARRY OSBORNE:
Sticky Teams:
Keeping Your Leadership Team and Staff on the Same Page
By Larry Osborne (Zondervan)
A 2011 Outreach Resource of the Year
"No matter how dysfunctional our churches, boards or staffs may become, Jesus did promise that He would build His Church and that the gates of hell would not hold it back. … For 2,000 years, we've suffered more than our share of failed leadership, astounding cultural blind spots, nasty fights, misplaced priorities, millstone traditions and lots of sin in the camp. But we've not been able to kill off the Church yet. … That alone should give us great confidence. Even when confronted by a pit-bull board member, an Absalom on the staff, or a congregational crazy, the promise still stands." –Larry Osborne, from the book

To order from Amazon.com: Sticky Teams: Keeping Your Leadership and Staff on the Same Page (2010)
10 Dumb Things Smart Christians Believe (2009)
Sticky Church (Leadership Network Innovation Series) (2008)
Spirituality for the Rest of Us: A Down-to-Earth Guide to Knowing God (2007)
The Unity Factor: Developing a Healthy Church Leadership Team (2006)

GOT A COMMENT OR QUESTION? Post a comment on this page or send an email.
Each issue of Outreach is designed to bring you the ideas, innovations and resources that will help you reach your community and change the world. Check out our current subscription offer »