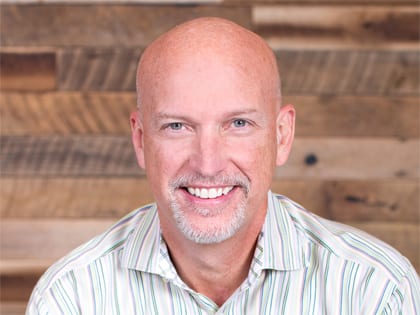 "Once we have prayed and know the mind of Christ, we need to stop talking about what we want to do and just go do it."
We asked pastors of some of the nation's largest churches to reflect on the wisdom they've gained along their ministry journey. There's a lot we can glean in the words that follow, regardless of the scope and circumstances of our own ministry.
STEVE POE
Northview Church in Carmel, Indiana
The multisite approach has been the greatest evangelistic strategy we have seen in the church world in the past 50 years. Not only has it brought our church rapid numerical growth but it has also challenged our people evangelistically. It gives our congregation an opportunity to help fulfill the Great Commission by inviting their friends and neighbors to come and see this new campus in their own neighborhood.
Financial campaigns are one of those necessary things you do, but they are always a lot of work and not always popular with our people. In fact, there have been times in the past we've had people leave the church because they didn't want to hear us talk about money. But this last time it was different. We focused more on discipleship and growing in our faith and not as much about the money side of it all. Well, God showed up in some amazing ways, and I think I can say it was one of the strongest spiritual events of our year. I think people really grew in their faith during this time.
You have to be willing to trust God and take risks. I often claim to be a man of faith and yet, if I am honest, I am usually very calculated. I dot every "i" and cross every "t" before I make a move. Well, God challenged me not to fear failure and to move forward in faith. Listen: This is God's church, and once we have prayed and know the mind of Christ, we need to stop talking about what we want to do and just go do it.
What works today may not work tomorrow. Times are rapidly changing. While the message will always remain the same, the methods continue to change.
Serving and helping the poor and marginalized in our community brings the body of Christ together. Instead of focusing on our differences, it unites us as we show compassion to those who are less fortunate. When we see or hear of a need and fill it, it makes everyone less critical and more caring.
Read more candid conversations with Outreach 100 pastors »
NORTHVIEW CHURCH
Carmel, Indiana
Twitter: @PastorStevePoe
Website: NorthviewChurch.us
Founded: 1980
Affiliation: Nondenominational
Locations: 8
A 2017 OUTREACH 100 CHURCH
Attendance: 8,225
Largest: 50