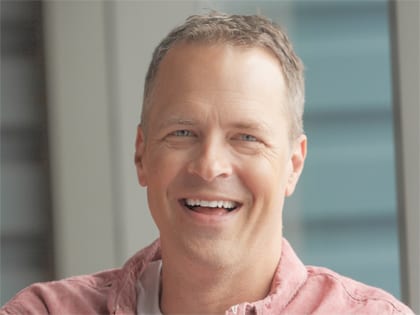 "We are the ones who can bring healing and change because we are the ones who should be receiving healing and change."
We asked pastors of some of the nation's largest churches to reflect on the wisdom they've gained along their ministry journey. There's a lot we can glean in the words that follow, regardless of the scope and circumstances of our own ministry.
BRIAN TOME
Crossroads in Cincinnati, Ohio
I got an emotional call recently from my daughter saying, "Dad, did you hear that mom had a stroke and is on the way to the hospital in an ambulance?" While rushing to the hospital, my constant prayer was, "Lord, don't take my partner." Just days before, we had come to closure on a vision to expand Crossroads across the nation. I couldn't imagine doing this without my wife.
What we experienced was a medical miracle. She couldn't move or talk for four hours, and at the conclusion of surgery and prayer and fasting by our community, she walked out of the hospital at 99 percent health. The medical community called it a miracle. You aren't supposed to have a clot that stops blood flow to half of your brain and then go on with your normal life.
I have a spike in gratitude for a wife who often hasn't gotten my best because of the emotional draw of a growing church. I also have an increase in passion for the work of the church, and specifically, doing it with her. God is good. The greatest work he is doing is the work in you.
In the last few years we have embraced goals, or what we call "WIGS," which are Wildly Important Goals. We know what growth looks like, what the lead indicators are for growth and how to influence them. Our whole staff is on board with our WIGS, and this thinking and energy influences our weekend calendar, budget and things we hold people accountable to.
We also just got done with a building boom, which saw us add a bunch of seats that have been filling up, along with finally getting a group system, which isn't a leaking sieve.
Spiritual leadership is all about followership. First, following Jesus, and then following his other followers. As senior leaders, we're rarely in a position of human followership, and this is why our churches stall out. Do we really believe that all the best ideas are going to be ours, and that everyone else should just fall in line?
This past year I've had to follow the leadership of people who knew more than me and had a bigger vision than me in regards to the digital expression of the church, and how we should invest in that future. It has been very difficult and very expensive, but we are starting to see the fruit, and it is because of the leadership of others whom I chose to follow.
Money for ministry will always be an issue. It doesn't matter how big the numbers are, the bills will rise in an equal proportion. It doesn't matter how big your campaign is, the mortgage will eventually rise in equal proportion. It doesn't matter what the budget is, your staffing dollars will rise in equal proportion. It doesn't matter how "successful" you are, God will keep putting you in a place of dependency and faith, which often comes through financial tests.
I would've assumed that a church our size would not have any financial stresses, yet we still have the same stress points we did when we were 11 people. It's just that the numbers are higher. Through it all, we have seen God's faithfulness, and in the process we have tried to be faithful.
We all have to figure out how to hunger for more from God, which will keep us learning. King David had his problems when he lost his hunger, staying in Jerusalem while other kings went to war. When we are hungry for more responsibility and more fruit, we embrace learning from anything and anyone because we know we don't have adequate internal resources. We have enough resources to get us to where we are right now, but we don't have enough to get us to the next place or else we'd be there already. What is between here and there is a knowledge and spiritual maturity gap that can only be filled when being teachable.
Remember that everyone is broken, especially those who are making our job difficult and "getting in the way of ministry." We are the ones who have the grace and power to overcome because we should have a greater measure of the Holy Spirit.
We launched an initiative called "Undivided," which puts white and nonwhite people together in a learning and discussion process that spans several weeks. The church needs to step into this serious issue in our country and view it as an element of spiritual formation.
We shouldn't be surprised at the actions of people who don't walk in the identity of Christ. We are the ones who can bring healing and change because we are the ones who should be receiving healing and changing.
Read more candid conversations with Outreach 100 pastors »
CROSSROADS
Cincinnati, Ohio
Twitter: @BrianTome
Website: Crossroads.net
Founded: 1995
Affiliation: Nondenominational
Locations: 10
A 2017 OUTREACH 100 CHURCH
Attendance: 28,386
Growth in 2016: +5,928 (26%)
Fastest-Growing: 1
Largest: 4