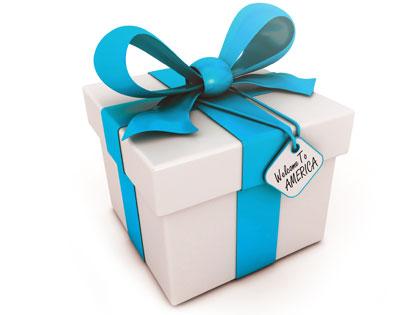 Help people relocated to the United States adjust to a new culture during the holidays.
In 2009, College Avenue Baptist Church in San Diego mobilized resources to give refugees in its community an official "welcome to America" at Christmastime. The church partnered with a local elementary school and the International Rescue Committee to buy and deliver gifts for the children and groceries for the families.
"It's a great piggyback to our normal refugee efforts here, and we plan to start some midweek programs reaching out specifically to the refugee children this fall," said Steve Houston, the church's community outreach coordinator at the time.
Find more Christmas outreach ideas »