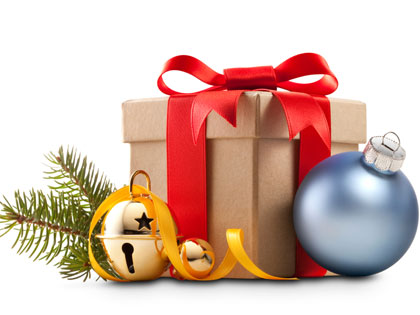 Use the World Vision Gift Catalog to help others in need.
Embrace a global perspective for giving gifts this Christmas and make a real difference in the lives of people in need around the world in the process.
During the past three Christmas seasons, children at Pleasant View Baptist Church in Bettendorf, Iowa, have used the World Vision Gift Catalog. The kids have raised money to send real animals to families in need.
"We needed something tangible that they would be excited about giving towards," says Vanessa Von Thun, a Sunday school teacher with the church. "Kids love animals."
Pleasant View uses a 4-inch diameter globe to collect donations. A world map posted in the hallway serves as a visual aid for where the gifts are distributed. Correspondence and photos from thankful recipients are displayed year-round on a bulletin board.
With an average weekend attendance of 95 people, the church has collected about $1,000 in the three years since it started collecting donations. The percentage of kids who have given is up 30 percent.
Ranging from prekindergarten through sixth grade, the children get to choose the animals from the gift catalog each Christmas. Goats, ducks, chickens, rabbits, pigs and cows are some of the popular choices. The money goes to World Vision, which determines where the gifts are sent.
Animals are distributed to families along with essential supplies like feed and vaccines. Before long, the animals' offspring can produce extra eggs, meat or dairy produce. And children have access to healthy, balanced diets as a result.
The gift catalog project helps the children connect with God, grow in a biblical worldview, and serve by providing resources to others around the world.
"When the kids learn that sacrificial giving is an act of worship, they become less me-centered and more God-centered," Dale Von Thun says.
Find more Christmas outreach ideas »