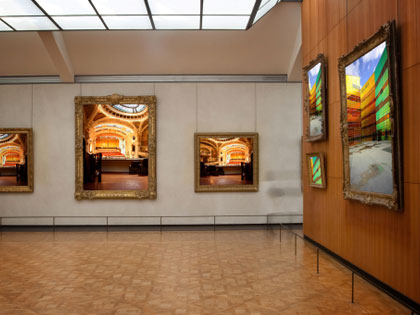 Kindness and professionalism can help your church connect with the art community.
Attract artists and art aficionados by hosting an Easter-themed art show during Holy Week.
Building relationships with artists and attracting residents from the Uptown neighborhood of Dallas were among the reasons Park Cities Presbyterian Church started holding art shows with biblical themes like the 23rd Psalm, parables and the Christmas story.
The festivals—which feature juried art shows and cash prizes for the best pieces—have drawn thousands of visitors and hundreds of pieces of art each year. They also have opened doors for the church elsewhere in the community and have made Park Cities the de facto church home for many unchurched artists, Associate Pastor Pete Deison says.
The idea for the art festivals originated with Fellowship Bible Church in Little Rock,Ark., and Bob Snider, a water colorist and church art consultant.
Christian or not, artists will experience God when they seek inspiration from His Word for Bible-themed festivals, Snider says. For some, it's the first time they will have ever read the Bible, Deison says.
"It's a unique way for the church to have an outreach that's very nonthreatening—not hard evangelism, but relationship based on beauty," Snider says.
A young artist in the Uptown neighborhood of Dallas initially wanted nothing to do with a Park Cities' art show. But a church member encouraged him to consider it, and ultimately, he relented and participated.
The kindness and professionalism church volunteers displayed during the festival impressed the man enough that he was the first artist to sign up for the event the following year, and he spent half a day visiting with different people from the church.
"It was the first time he felt accepted in this realm," Deison says. "We just show them the love of Christ and look for opportunities to talk with them as we have."
Find more Easter outreach ideas »