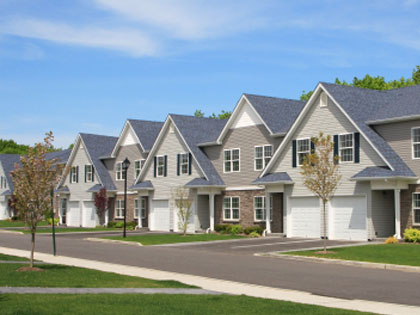 How Community Church at Ocean Pines in Berlin, Md., lives up to its name and serves its community.
The Church: Community Church at Ocean Pines
The Challenge: Reach out to residents of the community who are in trouble
One Key Idea: Turn the local community into a mission site with programs addressing a variety of needs
Five years ago, Michelle Hernandez says, "I was at the bottom of the bottom." Her divorce had forced her to close a business, lose her home and become a single mother to her three children. Ashamed and embarrassed, she resisted asking for help. But when she struggled to afford food, she finally approached Community Church at Ocean Pines in Berlin, Md.
The church's assistance helped her turn a corner. Recently, she earned an associate's degree, and she is now Community Church's accountant. She says she has seen a 100 percent shift in her relationship with God, and the same for her kids.
Senior Pastor Bill Sterling, who retired in June after 41 years as a pastor and two years at Community Church, says the church of approximately 850 members has been focused on community service since its founding in 1983.
"Since early on, the leadership of the church—both the pastors and the congregants through the years—have had the sense that part of being a Christian, a disciple of Christ, is to reach out to folks who are in trouble," he says.
The church's mission-mindedness has translated into a long list of outreach activities: an on-site thrift store and food bank, a back-to-school program providing school supplies and clothing, a housing repair program, Christmas gifts for children of disadvantaged families, and emergency assistance for rent, utility bills and prescription medicines. Students and adults also participate annually in the Appalachia Service Project and aid in disaster recovery.
"If there's a human need, we try to step up and address it in the name of Christ," Sterling explains, noting that when the church aids people, it reminds those people that God has not forgotten them. In the town, "the reputation of Community Church is that it's a church that's helped somebody they know or have heard of."
Sterling adds that an incredible level of caring accompanies the physical assistance. Hernandez agrees, describing the emotional outreach offered to her children and the cheerleaders who encouraged her during the hard journey of juggling single parenting with full-time work and school. "This church is amazing with all it does. I'm just one small person they've helped," she says.