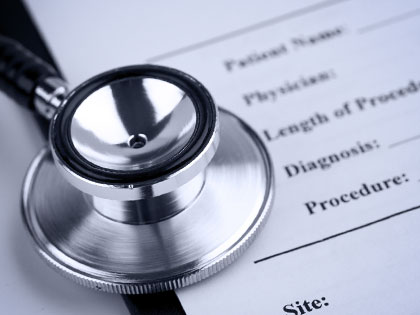 Church serves as hands and feet of Jesus.
Southland Christian Church, Nicholasville, Ky.
Background:
When the Jessamine County Health Department approached Southland Christian Church with the idea of providing an after-hours clinic for people without health insurance, Southland knew it was the opportunity the church had been seeking.
 "Our senior pastor (Jon Weece) had talked to us about becoming a church that meets the needs of its community," says Rachel Coburn, medical clinic director. "We realized that primary health care offers a prime way to be the hands and feet of Christ."
Each week, Monday through Thursday from 5:30 p.m. to 9 p.m., 300 volunteers from Southland and throughout central Kentucky staff the Refuge Medical Clinic with nurses, doctors, receptionists and a prayer team.
Setting up and sustaining a quality health clinic is a large undertaking, but not as costly as people might think, Coburn says.
How to Do It:
— Enlist a knowledgeable leader. Whether you hire someone or recruit a volunteer, the leader should have experience in community health and a passion to help people.
— Work with existing resources. Southland partners with the county health department, which refers patients to Refuge and allows the ministry to use its building at little to no cost.
— Make it personal. When patients enter Refuge, they're greeted by name. When they exit the examination room, a clinic volunteer offers to pray with them. Patients can also submit prayer request cards anonymously. 
— Recruit widely. Coburn is Refuge's only paid staff member. The remaining staff are volunteers recruited in multiple ways. Videos of the clinic's impact are shown to the 9,000 in attendance at Southland's worship services, and leadership teams are formed that bring in volunteers from various fields. Coburn recruits from area churches, community organizations and nearby University of Kentucky. Currently, Refuge utilizes 100 volunteer nurses and 20 primary care providers.
— Streamline volunteer schedules. Refuge uses scheduling software to slot all 300 volunteers. When a doctor signs up, three nursing and front-desk slots open automatically.
— Start as small as you can. Learn how to run a quality clinic first, then expand. Coburn also advises starting with the assurance that you can sustain for at least five years. "Being there for just a year can create more of a detriment than if you'd never come in."  
— Secure funding. Southland created a separate 501(c)(3) entity for Refuge, allowing the ministry to request government grants. But an end-of-the-year church offering primarily funds Refuge. "Senior Pastor Jon Weece put this huge vision before the church, and it ignited a spark," Coburn says.
COST:
Expenses will vary based on partnerships and staffing. Working with area churches and organizations to provide building space and medical services could reduce costs significantly. Refuge's annual budget is $300,000.
RESULTS:
Refuge opened five months ago and sees about 200 patients each month—many who have not seen a doctor in years. In January 2009, the church plans to open a second clinic in the impoverished downtown area of nearby Fayette County.  
TAKEAWAY:
"Every night, someone connects with a patient," Coburn says, adding that a patient was recently baptized at Southland. "People come out from seeing the doctor, and someone from our prayer clinic says to them, 'How is your prayer request? We've been praying for that.' They're always amazed."
Find more ways to serve your community »