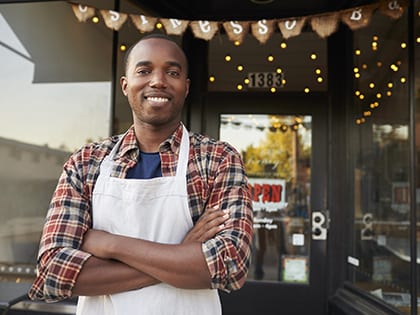 Give a token of thanks to the employees of local businesses.
Looking for a creative way to reach out to businesses in your community? Each month, invite members to "adopt" local businesses by purchasing small tokens of appreciation and delivering them to business employees, along with a thank you note.
How to Do It:
• Visit your local Chamber of Commerce and request a listing of all businesses (including organizations like the Veterans of Foreign Wars and Elks Club, as well as service providers such as hospitals, fire departments and schools).
• Enlist volunteers to prepare envelopes for adoptive families. Each envelope (one for each available business) should include an idea sheet offering item suggestions—everything from home-baked cookies and popcorn to stress-relief toys and pens—as well as a thank you note. Be sure to provide your church's contact information and service times. You can also include a report card for participating families to fill out and return to the church, sharing their experiences, as well as a $5 bill. That way, no one can say they can't participate for money reasons.
• Set up a table in the church lobby with a list of the available businesses people can adopt. Ask people to adopt as many businesses as they'd like, and let them know they can adopt businesses that aren't on the list, as well.
• Encourage families to purchase items and deliver them together, and to pray for the business on a continuing basis. As a church, pray for the ministry to impact your community and share stories from the returned report cards.
Find more ways to serve your community »