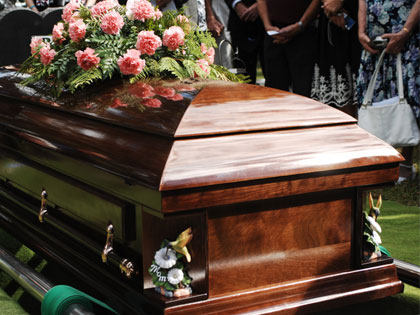 Help people through a trying time with no-cost services.
In 2009, Christ's Church of the Valley in Peoria, Ariz. (a 2012 Outreach 100 church, No. 14 Largest), began offering free funerals to anyone. The comprehensive ministry provides the space, pastor, refreshments, volunteer services (from greeters to musicians), a family meals ministry and reception meal to families in need. The ministry also collects photos to assemble a remembrance DVD. The church follows up with families on the one-month, six-month and one-year anniversaries of the funeral.
"The response has been incredible," says Neighborhood Pastor Robert Fesmire. "People can't believe a church the size of CCV would do this for them, and we've gained a reputation as a church that cares about people and serves our community as a result."
The church has baptized family members whose first experience at Christ's Church of the Valley was a funeral, and dozens attend the church as a result. The outreach has built trust, respect and appreciation and introduces families to other church ministries, including GriefShare.
Find more outreach event ideas »