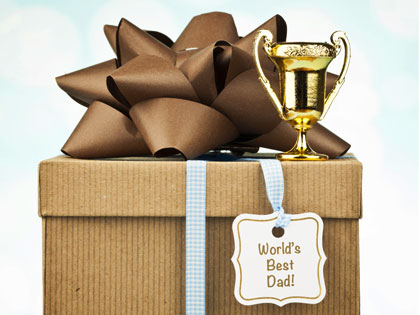 Encourage the dads in your church and community with one of these great outreach ideas.
1. For Adoptive and Foster Dads
In partnership with a local foster care and adoption agency, First Baptist Church of Lincoln Gardens in Somerset, N.J., celebrated 61 adoptive fathers and 41 fathers who serve as foster parents at a Father's Day brunch.
Online: FBCSomerset.com
2. For Homeless Dads
Good Shepherd Lutheran Church in Irvine, Calif., sponsors a "sock and underwear" drive and then delivers the donations to fathers at the Orange County Rescue mission.
Online: GSLCIrvine.org
3. For Dads Serving in the Military
Numerous churches in the Beaumont, Texas, area collected gently used cell phones for Cell Phones for Soldiers—a charity that recycles the phones and uses the funds raised to purchase pre-paid international calling cards for military men and women serving overseas.
Online: CellPhonesForSoldiers.com
4. For Dads in Prison
Rock Church in San Diego, Calif., sponsors a bus trip for numerous local children ($75 per child) to visit their dads in the San Luis Obispo, Calif., prison. The children receive travel bags, meals for the day, and post-visit counseling on the ride home by volunteer therapists.
Online: SDrock.com, GetOnTheBus.us