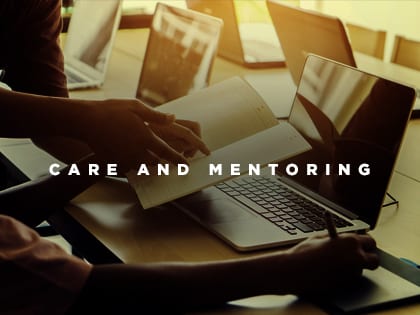 The Church: Free Life Community Church in Terre Haute, Indiana
The Challenge: How to reach local children who need loving adults in their lives.
One Big Idea: Create a weekly program that offers a meal, homework help, friendship and Jesus.
"How was your day today?" a volunteer asks a young child at the weekly children's program at Free Life Community Church in Terre Haute, Indiana. Every Wednesday evening, vans pick up children in the area and bring them to the church, where they eat dinner and participate in a mentoring program. The church offers homework help, fun activities and friendship to children who need a caring adult in their lives.
"It is a Christian-based curriculum about Christ and the life one can have with him," Pastor Dan Willis says. "But it also entails mentoring, teaching children to respect and get along well with others, having the right attitude and behavior, and being there for them when they need a friend. The kids we draw don't always have that kind of love and attention in the home."
The church has been serving children in its community for more than 15 years. The program runs year-round, and weekly attendance is between 50 and 100 children. Willis has seen remarkable changes in many of the children.
"They become much better behaved over time, and we believe this molds them into more responsible citizens," he says. "We ensure that they get a nutritious meal, learn about Christ and have people around them who care. Those things are so important in the life of a child. No matter what we do, the most important thing we can do is teach them about Jesus."
Volunteers also see the benefits of participating in the program. "Our volunteers have noticed a resurgence of commitment and spiritual depth in their lives," Willis says. "They feel good knowing that these kids are taking Christ home with them into a world where wrong often seems right."
This 100-member congregation fills a need for many children in the community. "We help them with whatever needs they have and strive to be an example to them," Willis says. "Most of all, we want them to know that they are loved."
Find more children's outreach ideas »

FREE LIFE COMMUNITY CHURCH
Terre Haute, Indiana
FreeLifeCC.com