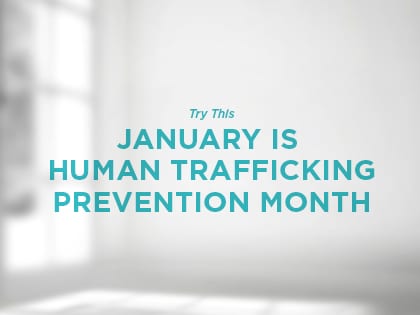 Four ways your church can raise awareness during Human Trafficking Awareness Month.
1. Pray for the victims of human trafficking and those working hard to abolish human trafficking.
2. Host a guest speaker to educate people about the issue and provide ideas on how to get involved.
3. Create a fundraiser customized for your church and community, with proceeds going toward fighting human trafficking.
4. On Sundays during January, have all staff members and ministry volunteers wear T-shirts with phrases like "Let Freedom Rise" and "Freedom" to help spark conversations and get people interested in the cause.
For more ideas and resources, check out A21.org.