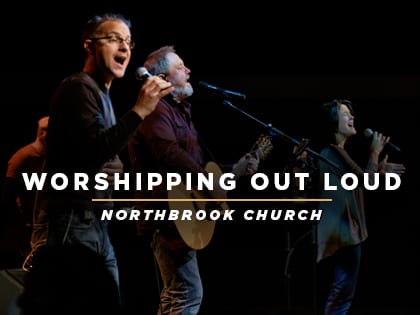 No. 72 Fastest-Growing: Northbrook Church in Wisconsin Contrasts With Local Religious Culture
In the rural Wisconsin town of Richfield, located about 35 miles outside of Milwaukee, Northbrook Church is shaking things up. As the only nondenominational church in the predominantly Lutheran and Catholic area, it's offering people a different kind of faith community.
"Here in the upper-Midwest, the culture is pretty stoic," says Mike Bellanti, Northbrook's senior pastor. "It's very German, a little more traditional, and hierarchical in structure, where you don't question the pastor or ask the hard questions.
"We share with people that we're a safe place to ask hard questions when it comes to faith, God and culture. That tends to open up a lot of opportunities for us to reach people."
Chris DiPaola sensed this quality when he first came to Northbrook six years ago. He was raised Catholic but fell away from faith as an adult. When he and his family settled in the nearby town of Hartford, his wife and daughter began attending Northbrook, asking him to join them every week. He was reluctant at first, but finally agreed to go, mostly so they'd stop asking, he says.
But what he found took him by surprise.
"It was very welcoming. It felt alive," DiPaola says. "There was a warmth there that I had never felt before. I listened to the message and really felt the Holy Spirit moving in me. I gave my life to Christ and was just completely convinced, and for me that was a big deal."
DiPaola is now an active member of the church. For a while, he served as a leader on the worship team, running lights, sound and media. Now he's helping to lead a group of men toward reviving the defunct men's ministry.
DiPaola's experience is common among members of Northbrook, Bellanti says.
"There is a large group of people here who are 'used-to-bes,'" Bellanti says. "They used to go to church. They used to be part of this denomination or that church. But when they start having kids, they decide they want God in their life again, and they find him here. We see quite a bit of that."
Those people are a big reason Northbrook has consistently grown in attendance for the last seven years, says Bellanti, who began pastoring the church in 2009 after leading a church in Colorado for a decade.
But in the two years prior to Bellanti's arrival, the church lost 600 people.
"There was a lot of turmoil happening when they invited me to come here," he says. "So I kind of stepped into a mess. But they were ready for a change, ready to move forward. When I stepped in, we started seeing immediate growth because we brought some new life into the church."
A lot of that new life came in the form of new attendees: affluent families who work in Milwaukee but live in Richfield. The congregation also consists of several farmers and blue-collar workers.
"Whoever is preaching, whether it's me or one of our other teaching pastors, we've just decided to be a really honest, transparent, down-to-earth place," Bellanti says. "And I think the preaching reflects that and people gravitate toward that."
DiPaola says he agrees that the honest preaching style has contributed to growth.
"[Bellanti] is very open and honest," DiPaola says, "and even with the growth … he's kept it grounded when there's a risk of things turning into more of a production or a show, and less of a service and worship time."
There's no doubt that Bellanti—a Buffalo, New York-born Italian who jokes that he's anything but stoic—has helped to usher in a casual, open atmosphere.
The pastor also credits the church's growth in 2015-2016 to some new spaces the church has built, including a larger sanctuary to accommodate the growing membership, a common community space with a café and fireplace, and additional group meeting space.
According to DiPaola, the primary reason for the church's growth is simple: The Holy Spirit's presence is palpable, and the emphasis stays on God.
"The point is to bring people closer to God," DiPaola says. "It's been really neat how Mike has just been so honest and has kept it about Christ—not about himself or Northbrook. He talks about the truth about Christ and Christ's love. And that's been the key."
Read more Outreach 100 fastest-growing church profiles »
NORTHBROOK CHURCH
Richfield, Wisconsin
Lead Pastor: Mike Bellanti
Website: NorthbrookChurch.org
Twitter: @Mike_Bellanti, @NorthbrookInfo
Founded: 1984
Affiliation: Nondenominational
Locations: 1
A 2016 OUTREACH 100 CHURCH
Attendance: 2,045
Growth in 2015: +365 (22%)
Fastest-Growing: 72
Photo Credit: Jay Westhauser (Westhauser Photography)