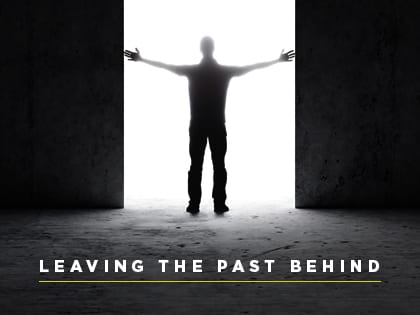 Saint Mark Baptist Church helps members improve their chances of securing jobs, housing and education.
When Saint Mark Baptist Church held a Saturday expungement seminar, some of the roughly 400 participants, many holding similar-looking manila folders, arrived almost two hours early.
"At 7:30 a.m., people were lined up waiting to get into the church," says Glenn Hersey, outreach pastor at the Little Rock, Arkansas, church, average attendance of 3,500. People also called from two hours away in neighboring Tennessee for information.
"We knew we were on to something special and unique," Hersey says.
Arkansas is one of many states that allows the sealing of certain criminal records, such as most misdemeanors and nonviolent first-time felonies. But violent crimes—murder, rape and aggravated robbery—aren't eligible, according to attorney Lott Rolfe, who is also a Saint Mark deacon.
It can be confusing to know what offenses are eligible with recurring law changes, he says. And many wrongly think records are sealed after successfully completing their sentence. Not so, according to Rolfe, who says a formal petition to the court begins the process.
With sealed records, people may legally write on applications that they have never been convicted of a crime. Then their chances improve for securing jobs, housing and education.
"It's a pretty simple process," says Rolfe, mentioning many of the forms are online. He was among 16 attorneys volunteering at the inaugural 2016 seminar.
After an information session, participants grouped around each lawyer, asking questions. A follow-up session will give people legal advice to prepare necessary paperwork.
"It was a bold move, a bold vision," Hersey says of the clinic. But Saint Mark's pastor believes churches can't be spiritual if they're not social. Leaders foresee the end result: They're helping free people to get jobs, provide for their families and be good citizens, according to Hersey.
"We know the community is hurting," he says. "There is a tremendous need."