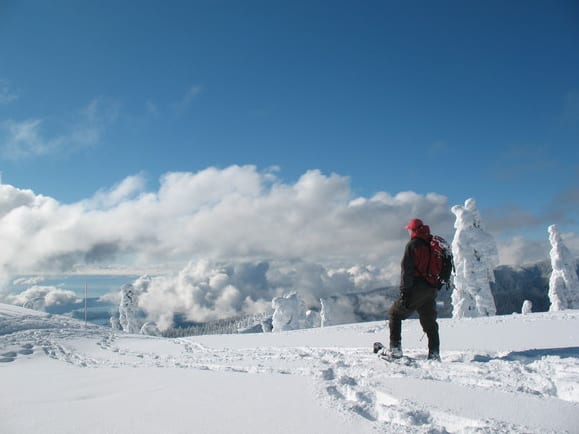 3 ways you can convert your winter wonderland into opportunities for outreach.
1. Organize a weekly snowshoe outing to gather those who already go on their own regularly. Hit up the local coffee shop after and give people a chance to get to know each other. Be sure to invite them to church on Sunday and let them know of other upcoming events.
2. Offer lessons at a nearby park. Find a volunteer in your church or contact your local Parks and Recreation for someone who can offer a lesson at a park. Be sure the park offers snowshoe rentals for first-timers.
3. Host a 1-mile snowshoe walk/5k race for a local charity. Advertise at local gyms, take registrations, map out courses, enlist volunteers to help organize and participate, and give long-sleeved T-shirts with your church's name on them to every participant.
Find more winter outreach ideas »