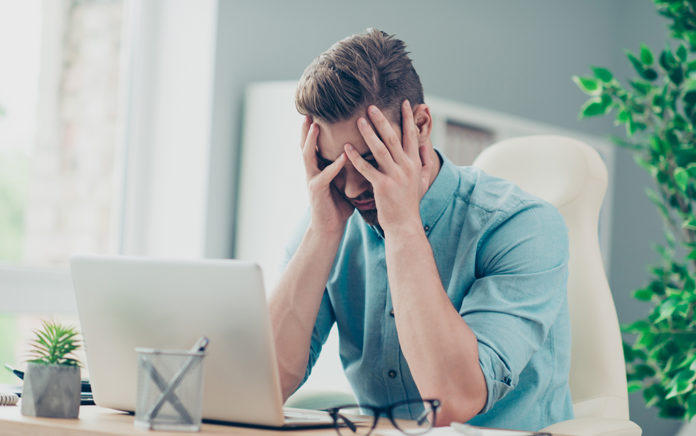 How to keep moving forward in a challenging ministry season
Peter Drucker, the founder of modern management, said one of the most challenging jobs to do in America was to serve as a pastor. While Drucker passed away in 2005, his words decades later speak to the heart of what pastors are facing daily. If not faced in Christ, the challenges will slowly bury a pastor's compassion and vision for the call on their life. What is it that calls the pastor to keep going forward when he wants to give up in a problematic ministry season?
The four keys to staying focused by moving forward in a downward ministry period are essential to understand.
1. Be Comfortable in Your Giftings.
In a season of discomfort, pastors find themselves looking down the road at other ministries that are growing and begin to think, Maybe I should change to fit what they are doing because it seems to work. The mentality of "greener pastures" has caused division and envy in the church, and the church misses' opportunities to allow God to work through its leaders. Pastors are not superhuman even when they think they are, as they face fears much like everyone else. The giftings that God has given the pastor are the right giftings for the church that he called the pastor to. As such, the pastor must feel comfortable in his giftings or miss what God has for his ministry.
2. Follow the Call on Your Life.
What sustains a pastor over the long term is not the prestige, income or pats on the back; it will be the calling from God. Far too many pastors lose their way in ministry because they take their eye from the call that God has placed on them and turn it to the worldly things around them. Pastors want to be highly favored, but far too many serve in churches where they feel like they are failing. While numbers are an essential indicator of a certain level of health within the church, it is not the end-all-be-all. A pastor's worth should not be found in numbers but in lives impacted through their call. Sometimes it is seen in attendance, but many times, it is in one-on-one discipleship opportunities that only God knows its value. Pastors have to remember their call is not to the world but to God.
3. Determine to Develop a Team of Servants Around You.
Many pastors serve bi-vocationally in or out of the church. While churches understand that leaders work bi-vocationally because of church need or necessity, far too many pastors are considered full-time by their church boards, yet they serve as the janitor, lawn man, kitchen helper, etc. thus, for all practical purposes, are co-vocational. What will it take for a pastor to ask for help? Sadly, too many pastors walk away from church leadership frustrated and discouraged because they did not build a team of servants around them that could help support the church's work. Pastors can not be at their very best if they are tired, frustrated, and serving in areas where lay people could lead and perform more effectively. Building a team of servants who are willing to teach in front and behind the scenes is a necessity. Through intentional discipleship over time, the leader can handoff small and more significant tasks to those he is investing in overtime.
4. See the Good in All Situations.
We have all been there. The exhaustion of life weighs you down, and you want to give up; it is there God is. When things are going well in your home and ministry life, it is where God is. God is in all things. As a leader, you can not allow anyone to put negative thoughts in your mind to distract you from work before you. See the good in all situations by finding simple pleasures in daily routines, joy in the smiles of those passing you in your workday, and peace in your spirit when things do not go your way. The pastors who serve with longevity have found simple pleasures to sustain them to move forward on the most challenging day. Seeing good does not mean you overlook the bad, but it does mean you find God in all places in all ways.
Pastoring today is not easy. Many mainline dominations do not have enough pastors to fill pulpits today, much less when all the baby boomers retire as pastors within the next fifteen years. The stress on pastors will become more of a burden, but even with headwinds, pastors can find peace in the Savior by living in their giftings, following the call, building a team around them, and seeing the good in everyday life.