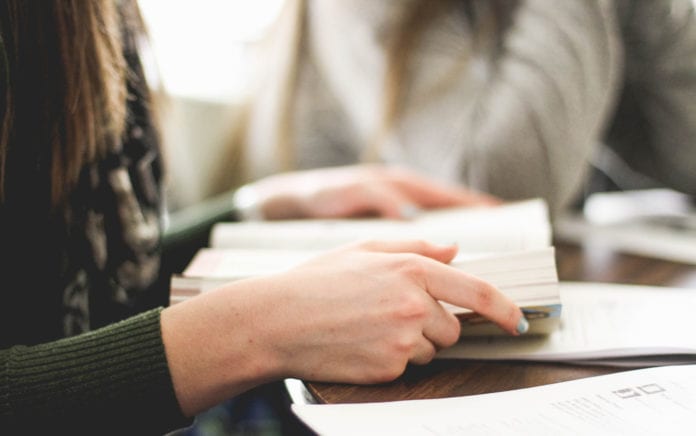 Here are three areas to encourage spiritual growth in the students, staff and volunteers in your youth ministry.
Growth is always hard to speak about in ministry because often times we see it as something that shouldn't be our focus, since all growth comes from the Lord. I agree that at the end of the day, God is in control of all growth. I also believe that God has empowered us to steward the ministry and the ability to grow that he has given us. Here are three areas of spiritual growth that we should look for in youth ministry and some examples of how we can encourage the growth.
First, it is important to say that effective spiritual growth isn't only for the students, your adult leaders should be growing spiritually as well. Your students should be reading their Bibles more and identifying key Scriptures they love or key people in the Bible they relate to. One of the ways I always encourage students or leaders to study their Bibles is to identify a person they relate to in the Bible. For example, Paul is my person; I feel like his life and mine are similar in some ways, so I study Paul in my personal time of devotion.
You can encourage them to study a person or to study and "own" a book in the Bible. I like to study any of the Gospels because they are the stories of Jesus. Whatever you do in order to help your students and leaders grow spiritually, you need to help them map out a way or ways to grow in their study of God and God's Word.
Spiritual growth also includes growth in their prayer life. Not simply the prayers we pray before bed or before we eat, but a life of prayer. Praying for not just our wants, but praying for what God needs from us. Praying for others that we know and people we don't know. So how do you encourage this in your students and leaders? Great question, you can do this a number of ways. However, I have done it with a youth ministry prayer call throughout the week and have students and leaders host the call. We have asked students to send in prayer requests to the church and then had those requests prayed for by youth ministry leaders. The goal is to make prayer a central and common part of the ministry so it becomes a central part to the lives of those in the ministry, and then they will grow in it.
Lastly, Spiritual growth includes giving and service. As you lead the youth ministry it is important for the students and adult leaders to have an understanding of spiritual growth as it is linked to their service and giving. Growing spiritually means we have a want and will to give of our time, talent and treasure to God. We can't say that we are growing spiritually and not serve or sacrifice of ourselves.
Students should be aware of the importance of giving and growing in their giving. We have challenged the ministry to give a certain amount of money in offering for a certain need we wanted to meet in the community. We have also made goals to feed "x" amount of homeless people within a certain timeframe. Each of these examples and others have worked to encourage a strong sense of spiritual growth in the giving of themselves to the Lord.
Whatever you do, the point is that spiritual growth is a key indicator of success in ministry and we grow through our study, prayer and our service to Jesus. The question for us is how are we encouraging the spiritual growth of those we serve and those we serve with?