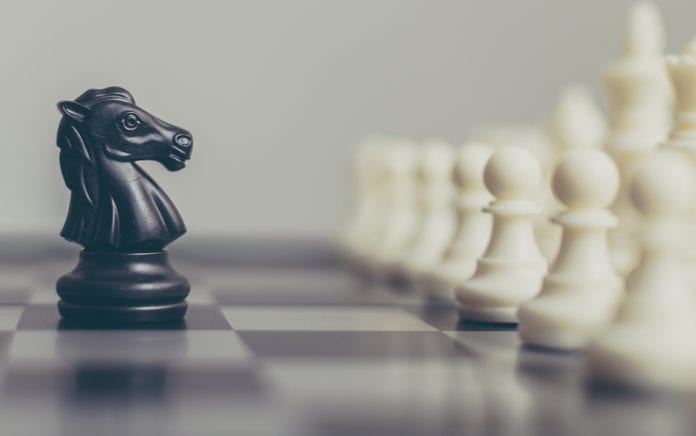 If God is calling you to something bigger than you can understand, don't play it safe.
A number of years ago, I observed a characteristic in me I hope is not permanent.
After our boys moved out of the house, we moved to a downtown condo. The condo sat on a hill, overlooking the river district of our community. We loved the view, but it presented a problem on windy days. We had to weatherize our front porch every time we suspected a storm, turning over the furniture and making sure everything was secure.
One night Cheryl heard the wind picking up and asked if we should prepare the porch. What she really meant was I should get up and prepare the porch, but I love the gentle way she "suggests" such things. Getting up at 1:30 AM to step onto my front porch in my boxers has never been my idea of fun, but I do like a happy wife, so I headed out to do my job. When I got back into bed she thanked me to which I replied:
"Better safe than sorry."
Instantly the thought occurred to me. I would have never used this phrase a few years ago.
Better safe than sorry has never appealed to me before. Sounds like something my mother would have said to me.
I like risk-taking. I embrace change. I lived my life running to things others say can't be done or they aren't willing to try.
Even more, I've made a commitment to walk by faith—but this is more than a spiritual decision. It's a personal wiring. It's in my DNA. I've been a small business owner—with success and failure. God led us to plant two churches and we took on two church revitalizations.
In fact, I'm scared of better safe than sorry.
What happened to me? Am I that old?
Granted, there are times to play it safe. The night at home may not be a good illustration, because I'd likely do it again. Protecting my wife and my home is part of my life's ambition also.
But, it did trigger something internally in me about my overall life direction. I want to continue to be a risk-taker. A person who willingly walks by faith—throughout my life. I want to be like Abram who was willing to "go" and trust God even in his old age. I found myself asking if I would take another risk if I knew it was something God called me to do—even though life was very comfortable.
So, I came up with an immediate plan.
Shortly after this, my oldest son and I have went skydiving!
We jumped out of a perfectly good plane.
I had to! I couldn't stand the thought of resting on the safe side.
What's the purpose of this post? You're wondering, right? Do I want you to jump out of a plane? No, and I'm not saying God told me to do that either.
But if you're like me, the older you get the more likely you are to play it better safe than sorry. You want to be comfortable. You want to pay your bills and keep your children in the right schools and plan for retirement and live in a safe neighborhood. I get it. And, all of those are okay. There's nothing wrong with living a so-called "normal" life.
Unless God calls you to something else.
Not long after this incident was when God called Cheryl and me to leave a very successful church plant, which had started in our living room, and go to a considerably smaller, established, historic church in need of revitalization. It didn't make sense at the time, but following God's will did. (And always does.)
This latest move for Cheryl and me has stretched me. I've been out of my league more than I've known what to do. I wake up some mornings wondering what I should do today. It doesn't always feel safe.
Here's my advice. If God is calling you to something bigger than your ability to understand: Don't play it safe. Play it by faith.
It's wisdom. It's strongly biblical. Again, I'm not suggesting you don't weatherize your house. I'm certainly not suggesting you jump out of a plane.
But, I am suggesting you be willing to do everything God asks you to do—even when it's scary, the future is uncertain, and you don't have a clue how in the world you are going to do it.
Regardless of your age—or your fears.
And, maybe you do need some disciplined risk-taking to stretch your ability to make the big moves again.
God never promised a safe life. He promised an abundant life. God never asked us to "play it safe." He asks us to take up our cross daily and follow him. He never promises a risk-free life. He promised a victorious life—as we trust in him.
Here are a few questions I'd challenge you to consider:
• What is God calling you to do which stretches your "safe zone"?
• Where is your faith being stretched these days?
• What are you having to do which in order for it to be successful God will have to come through for you?
• Is there any area of you life you know God wants you to move—something he wants you to do—but you've not yet been obedient? You're still playing it better safe than sorry.
Be honest: Are you more likely to prefer a risk or the safe side?
Read more from Ron Edmondson »
This article originally appeared on RonEdmondson.com.