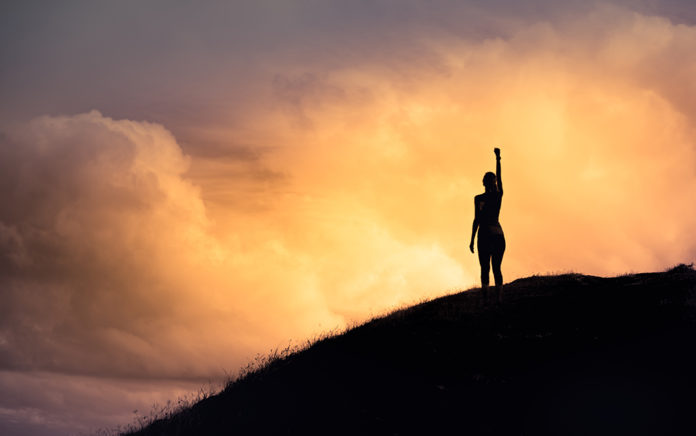 Lessons on calling from the life of Jeremiah
We live in very challenging times right now and the last thing any of us want to do is add more challenge to our lives, but that is just what God asked Jeremiah to do. In challenging and uncertain times, it is easy to shrink back. It is easy to give up and give in and give out. It is easy to compromise who God has created you to be, but when the going gets tough, that's when the called have to become courageous for God and live out his calling on their lives.
That is what Jeremiah did!
We know from Jeremiah 1:2 that the words of God came to Jeremiah in the 13th year of King Josiah's reign over Judah which dates back to 627 B.C. This is when Jeremiah's ministry began, 2,645 years ago. That's a long time. I think it is pretty cool that these words still have relevant impact on our lives here in the 21st century today.
We know from Jeremiah 1:3 that the book of Jeremiah spans to the 11th year of Zedekiah which was 586 B.C. If you do the math, this book spans 41 years of Jeremiah's ministry to Israel to encourage them to turn back and repent. But they wouldn't do it. That's a long time to encourage people to do the right thing.
Jeremiah lived roughly 150 years before Nehemiah and Ezra and about 100 years before Daniel.
So, there is your history lesson to introduce you to the time frame of Jeremiah's ministry. Jeremiah came along at a very important time in the life of Israel, just like you and I are living in an extremely important time in the life of our nation.
Many have said, "This is the season of the prophet in America's history." We need courageous but kind voices that call us to come back to God before it is too late. Jeremiah was that kind of guy in his day. He tells us in Jeremiah 1:5 that God told him that before he was formed in the womb, God consecrated him and appointed him to be a prophet to the nations.
We learn from this verse that your physical existence does not determine your existence. God said to Jeremiah in Jeremiah 1:5, "Before I formed you in the womb, I already knew you." You may not realize this, but God knew you before you were born. The debate over when life begins to God is a moot debate, because as far as God is concerned, he declares life to exist before it comes into existence.
God tells Jeremiah two other things in Jeremiah 1:5. He tells Jeremiah that before he was born, he had already anointed him. Do you realize your anointing from God does not come after you are born but before? God tells Jeremiah in Jeremiah 1:5, "I appointed you a prophet." Are you aware that your physical existence simply initiates your ability to live out your eternal purpose? Jeremiah was born to be a prophet. Like Jeremiah, you and I were born already with eternal purpose. We don't have to come up with a purpose. God created us with purpose. We don't have to come up with a reason for living. We have to learn how to live into the reason God created us in the first place. So many of us right now feel aimless, hopeless, confused and lost in this season of our lives. God wants us to know that he has already hardwired us with purpose.
Just as Steve Jobs predesigned the Apple computer, so God predesigned you before you were born. He made you with a purpose in mind: his purpose. You have intrinsic value because you are made by God for God with purpose hardwired into your natural DNA.
If you and I are going to live courageously in this season of our lives, we are going to have to realize our calling has already been prewired into our anatomical hard drive. Before you were born, God already knew you. Before you were born, God already anointed you. Before you were born, God already appointed you. The script is written. You don't have to be afraid. God has already determined you have purpose, and it is no accident you are on planet earth right now. This was God's plan all along for you and me.
In light of this, how should you and I respond to this so we can live our calling from God with courage? Well, Jeremiah responded in fear. He didn't think he had what it took to be who God had created him to be. Maybe you feel the same. Jeremiah told God in Jeremiah 1:6 he couldn't be a prophet because he didn't know how to speak. He told him he couldn't be a prophet because he was just a young teenager. What excuses do you offer up to God to avoid being who he has created you to be?
The Lord told Jeremiah in Jeremiah 1:7, "Don't say you are only a youth." God is affirming Jeremiah and telling him he believes in him. God believes in you more than you believe in yourself. He tells Jeremiah to go and speak.
What is God telling you to go and do?
Are you willing to go where God tells you to go and speak what God tells you to speak? Yes, it will take courage. Yes, you will have to trust God with the inadequacies of your life. Yes, your insecurities will bleed through. But is your God big enough to give you the strength to courageously overcome these fears and do what God has asked you to be and do?
God tells Jeremiah in Jeremiah 1:8 not to be afraid for he will be with him to deliver him.
Have you forgotten that if God sends you, he goes with you?
Do you know what the difference is between faith and courage?
Faith is when we say, "I am going to listen to what God wants to say to me and believe it is from him."
Courage is when you say, "I am going to do it."
Courageous faith in action demands you believe that God made you and knows you. It requires you to believe God created you with purpose. It gives you the confidence to know he called you to fulfill his purpose with your life. And last, courageous faith in action challenges you to be and do it for God regardless of what it costs you.
If you need help in growing in your understanding of your purpose, I encourage you to read Purpose Driven Life by Rick Warren. It is a great book on living out your God-given purpose.
At some point in your life, you can expect that God is going to ask you to do some impossible things with your life and it is going to require courageous faith. God doesn't give us supernatural faith and then let us just live ordinary I-don't-need-faith kind of lives. He wants us to put that faith into action. That is what courage is: faith in action.
After God calls Jeremiah, God puts out his hand in Jeremiah 1:9 and touches Jeremiah's mouth metaphorically and puts his words into Jeremiah's mouth. He tells Jeremiah in Jeremiah 1:10 that he has set him over the nations and over the kingdoms.
God didn't want Jeremiah just to be courageous. He wanted him to know in his courage that he was being sent out in the power of God and with the authority of Almighty God. I realize we all have to be careful with how we wield the power of God in our lives, but I find that we have too many timid Christians today. You and I need to see ourselves like God sees us. He wants us to know we have been given the power and authority of Almighty God. Even Jesus told us in Matthew 28 that he gives to us his authority. Matthew records that Jesus came and said to them:
"All authority in heaven and on earth has been given to me. Go therefore and make disciples of all nations, baptizing them in the name of the Father and of the Son and of the Holy Spirit, teaching them to observe all that I have commanded you. And behold, I am with you always, to the end of the age."
This is our commission to our calling. Jesus is saying to you and me, "Go and speak on my behalf."
Yes, that is a lot to steward, but if God trusts us with his authority, we better be sure and accept the commission and live out our calling.
It is my prayer that God will give you the grace to rise up and live the courageous calling he has placed on your life in the everyday relationships of your life. Don't be afraid to be who God has created you to be and do what he has called you to do. That is why you are here right now on planet Earth.
Now go and be the person God has created you to be for his glory and others' good. The world needs you.