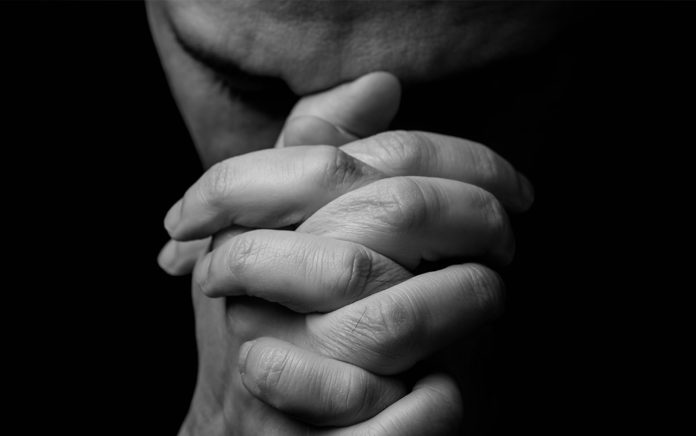 God's will is not as mysterious as we make it out to be.
I have been a Christian since 1970. I wish I could say that after all these years of walking with God, I have discovered the foolproof, one-two-three plan for knowing the will of God in every situation. Unfortunately, I don't have this plan. Such a plan does not exist. Like any other believer, I often have found myself stumbling into the will of God.
There have been times when I've felt that God has spoken to my heart, I made a move and it was what he wanted me to do. There have been other times when I have been simply wandering through life, doing whatever I do, and I ended up right in the middle of God's perfect plan. I don't know that we can always have a foolproof method of knowing God's plan in every situation. But I do think there are steps we can take to prepare our hearts to more effectively know his will.
GOD WANTS TO TELL YOU
Understand this: God does not play hide-and-seek. He wants to reveal himself to you. It might come as a surprise to you that God wants to lead you even more than you want to be led. God is concerned about revealing his will to us today. So we need to learn how to discern the will of God. As God said of his servant Abraham, "Shall I hide from Abraham what I am doing?" (Gen. 18:17).
When you have a relationship with God, he will reveal his plan for your life. Jesus said, "No longer do I call you servants, for a servant does not know what his master is doing; but I have called you friends, for all things that I heard from my Father I have made known to you" (John 15:15).
Friends reveal secrets to friends. If you are a follower of Christ, then you are a friend of God. And because you are a friend of God, he wants to reveal his secrets to you. The Bible says, "The secret of the Lord is with those who fear him" (Ps. 25:14). God does want to reveal his purpose and plan for your life. But it is not enough just to hear the voice of God; we need to do what he tells us to do. Jesus said, "My sheep hear my voice, and I know them, and they follow me" (John 10:27).
Sometimes we want to make this process too mystical. I will see some preachers on television who will talk about their dialogues with God, and I have to admit that I am very suspicious. I think a lot of them are making this stuff up because some pretty wacky things come out.
GET OUT THE USER'S MANUAL
What I think is that God speaks to us many times in simple patterns that we don't necessarily understand. For example, imagine if I bought some new electronic device and wanted to figure out how it works. So I decide to sit down and pray that the chairman of the board of the corporation that made it will somehow transmit a message to me, personally explaining how to use it. That would be ridiculous. What I need to do is break out the user's manual and read it.
There are people who say, "I need to know the will of God. I'm just asking him to reveal it in a supernatural way."
What they need to do is get out the user's manual and read it. God has revealed his will to us in the pages of the Scriptures.
When someone asks, "Can you do me a favor?" what do you usually say?
If the person is a good friend, you will say yes. But if you don't know what he or she is up to, you probably will say, "What kind of favor?"
In the same way, when it comes to doing God's will, we will say, in effect, "What is your will? Tell me what your will is, and then I will tell you whether I'm willing to do it."
But that is not the way it works. The Bible says,
"Therefore, I urge you, brothers and sisters, in view of God's mercy, to offer your bodies as a living sacrifice, holy and pleasing to God—this is your true and proper worship. Do not conform to the pattern of this world, but be transformed by the renewing of your mind. Then you will be able to test and approve what God's will is—his good, pleasing and perfect will." —Romans 12:1–2
If you want to know what the will of God is, you must first be willing to surrender your life to him. The condition of an enlightened mind is a surrendered heart.
WHAT A SURRENDERED HEART LOOKS LIKE
First, present your life to God. Say, "Lord, here I am. Here are my strengths and my weaknesses, my assets and my liabilities. Everything is dedicated to you." Notice that Romans 12:1 uses the term living sacrifice. A sacrifice is generally dead. If you are a living sacrifice, that means there is the potential for squirming off the altar. We will take our lives back and do what we want to do. So we should present ourselves to God on a daily basis.
Second, don't conform to this world. The culture we live in today is spiritually bankrupt and hostile toward God. We are living in a world today that is hostile toward our faith and our values as followers of Jesus Christ. The word conformed used in Romans 12:2 refers to the act of assuming an outward appearance that does not accurately reflect what is within. The idea is not to squeeze into the mold of this world. Instead we are to fill our minds with the things of God and fill our lives with the things that will build us up spiritually. If we do this, God says that he will reveal his will.
However, this is a conditional promise. If you are not willing to present yourself to God, if you are not willing to refuse to be conformed to this world and instead be transformed by the renewing your mind, then don't expect to know God's will for your life. But if you are willing to take these steps and make this commitment to Christ, he promises that he will reveal to you the good and acceptable and perfect will of God.
I want you to remember something: God's will for you is always good. Psalm 34:8 tells us, "Taste and see that the Lord is good. Blessed is the man that trusts in him."
Remember that God is good.
This article originally appeared on WND.com and Greg's blog and is reposted here by permission.