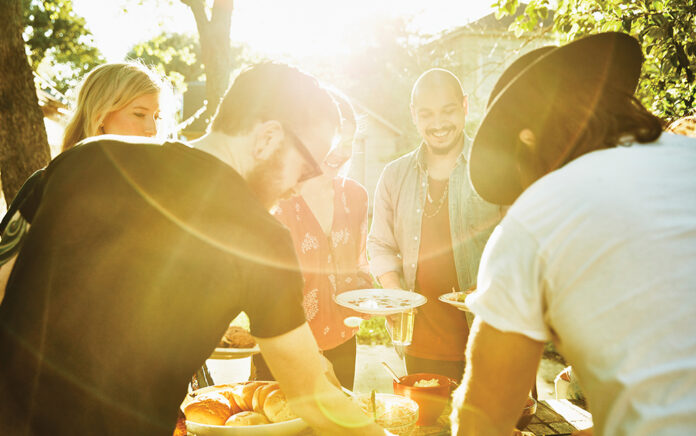 3 Ways to Institutionalize Multiplication at Your Church
Erwin McManus once defined culture as "spontaneous repeated patterns of behavior." Culture is at work 24/7, reinforcing over and over what is really important, through spontaneous, repeated patterns of behavior.
In my book Hero Maker (Zondervan), I outline a seven-step process for creating a hero-making culture. (A "hero maker" is someone who disciples others who become leaders who will in turn disciple others to become leaders; a "multiplier.") I have taught and coached this process for hundreds of leaders. Here is Step 7 of that process for creating a culture of multiplication: "Institutionalize It."
You will know a value has moved from being a good idea to being a part of the institution—having seeped into your DNA—once it is written permanently on the wall, once it finds its way onto the annual calendar, once people rearrange their lives to experience it. The following are three examples of how to institutionalize a culture of multiplication.
Leadership Path
When you walk into the leadership training center, what will immediately grab your attention is a few large graphics displayed on the wall, such as our leadership path:
Individual » Apprentice » Leader » Coach » Director » Campus Pastor/Church Planter » Network Leader
Often when I meet with an emerging leader who is excited about expanding their influence, I will write out this leadership path, then explain how someone can travel this path of expanding influence. I then tell about one of hundreds of examples, such as Patrick O'Connell. 
O'Connell's first time attending Community Christian Church was just to be supportive of his wife, who was being baptized. That began his journey of finding what was missing: Jesus. He started attending and joined a small group, then made a commitment to Christ and was baptized.
Seconds after O'Connell was baptized, Scott, his small group leader, said, "Patrick, I see in you lots of leadership potential, and I want you to think about being my apprentice leader." O'Connell said yes.
"When a culture of multiplication becomes institutionalized, you will see people become multipliers—sometimes consciously, but even unconsciously."
Within a year, he had gone through the five steps of apprenticeship and started leading a new group. Over the next couple of years, O'Connell did what Scott had done with him: He developed other leaders and began coaching them. But O'Connell was just getting started.
He went on to move to Kansas City to plant Restore Church (which has grown to about 1,000 in attendance at three locations while helping to start 41 new churches so far). He then took a position with NewThing, the church planting movement ministry I'm involved with, overseeing a whole network of more than 1,200 churches. 
After sharing his (or another leader's) story, I will tell the emerging leader I am meeting with, "If you want to expand your influence in a similar way, I will be glad to help you." Simply sharing the leadership path offers encouragement in the same way Jesus did when he told his followers, "I see even greater things in you."
Leadership Community
As we were planting Community Christian Church, before we ever started a worship service, we began small groups and a monthly event we called leadership community. Leadership community has been a permanent part of our calendar, happening once a month since before our beginning. It has become institutionalized. 
A simple way to explain what we do at this monthly gathering of all our ministry leaders (adult, student, children and arts) is to think of it in terms of a sort of global positioning system, or "GPS," as follows:
* G—Goal. Senior leadership shares the vision and goals with all the leaders from every ministry. 
* P—Peers. Coaches meet with leaders and apprentice leaders, and facilitate a peer group huddle, during which the coach asks three questions: "Where are we winning?" "What are your challenges?" and "How can I pray for you?" 
* S—Skill. Skills training is offered first to leaders, then training that is ministry-specific. Whatever skills we offer, we keep the emphasis biblical and extremely practical.
Ask yourself, Does my group, ministry or church know the mission and goals that God has for us? Are we creating space for leaders to support and encourage one another? Do we offer the training that leaders need to grow their gift? 
Leaders need all three to move forward, and a leadership community rhythm will help you institutionalize multiplying discipleship.
Leadership Residents
I love our leadership path and leadership community, but if I had to pick only one of these three methods, it would be leadership residency. This is by far the best way for a church to accelerate the development of a multiplication culture. That may seem like a bold claim, but it also seems squarely to be the model of Jesus. He spent the majority of his ministry hours focused on what might be called a leadership residency for the disciples. They took the culture they learned and experienced under Jesus and, as the book of Acts describes, filled Jerusalem with their teaching about Jesus (Acts 5:28). The number of believers continued to grow, and churches multiplied throughout the world.
Internships and residencies are a way to institutionalize a system of leadership multiplication. They're designed for people who are shifting from disciple to disciple maker, from caregiver to maker of other caregivers, and from minister to minister maker.
As we institutionalized a culture of apprenticeship across Community Christian Church, it was a natural extension to create opportunities for people who wanted more intense training in these practices. Churches usually refer to their leadership training programs as apprenticeships, mentorships, fellowships or internships. We quickly gravitated to the term "residency" as it's used in the medical world, in which doctors in training hone their craft under the tutelage of seasoned physicians. 
At NewThing, a nine- to 12-month residency is now standard operating procedure for any emerging leader who wants to start a church. NewThing's slogan today is "One resident per site per year." As we institutionalize that value, the multiplication potential will reach exponential proportions.
At Community Christian Church, it took us nine years to start a second site, and nine more years to have our first full-time church planting resident. We are anything but the perfect model, and few days end without problems at some level. But if there's any structure we're betting the farm on, it's our investment in developing a healthy system of church-planting residents—and helping other churches do likewise.
When a culture of multiplication becomes institutionalized, you will see people become multipliers—sometimes consciously, but even unconsciously. An institutionalized culture of multiplying disciple making will extend far into the future of not only your congregation but also the greater church in the world.
Adapted from Hero Maker by Dave Ferguson and Warren Bird (Zondervan © 2018).