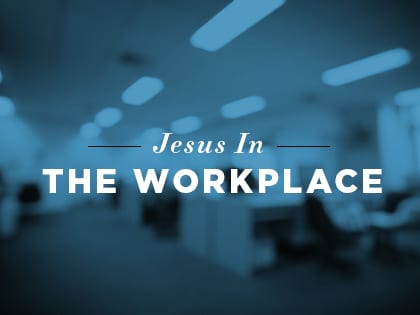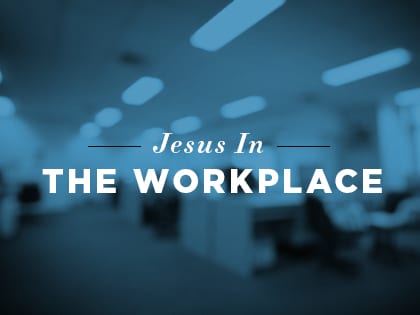 Ed Stetzer: "Many people look to Christian education as a way to guard their children and to isolate them from secular ideologies."
This is the second part of my two-part series on Jesus in the workplace. You can check out the first post here. Helping people integrate their faith into their work is challenging in and of itself, so the earlier we can get started in helping people to see their work as a place where mission can happen, the more successful they will be.
It's time to take a few steps back and look at the preparation that goes into a job and the critical years before people enter the workplace. These years are fertile ground for helping Christians successfully see whatever work they do as part of God's grand narrative to reach our world with the good news.
One of the keys to equipping people to see their work as a place where they can point people to Jesus and as a way to fulfill God's call upon their lives, is to begin early.
If we wait until people are in the throes of the questions and struggles of work vs. ministry, there is a much greater probability of deconstruction that will need to be done before they can begin to be rightly encouraged and equipped for work and ministry. In order to engage young people in this type of thought and practice, we need to have a robust conversation around integrating faith and learning.
Believers are asking questions about how we train people in a Christian worldview as it pertains to living as faithful believers in a changing cultural context. On the one hand, this is the work of the local church. This is discipleship, and it should be part of the regular process of equipping the people in our churches. On the other hand, there are some wonderful partners that can help, specifically in developing workers who work hard, are satisfied in their work, and see it as an opportunity for gospel ministry and mission.
And so, pastors, we need to know how to help parents address the educational needs of our young people, particularly in regards to university preparation. With all that is going on in our culture right now, people are increasingly asking about the place of Christian schools, all the way up to the university level.
There is a long and storied history of Christian involvement in creating colleges and universities to train our people for ministry. Today, people are asking about how that Christian intellectual tradition applies in our changing culture.
Many people look to Christian education as a way to guard their children and to isolate them from secular ideologies. Instead, I propose that we explore ways not to isolate, but to grow within the Christian evangelical tradition. Honestly, because of the current temperature of education in the United States, I think Christian schools and universities are wrestling with that very thing.
Historically, there has been a consistent practice in which Christian colleges and universities move away from their Christian tradition over time, beginning with their denominational affiliations and then moving away from their broader Christian milieu. Schools that once had proud Christian histories and practices eventually shun them in favor of a secular approach. Those that do not wish to follow that path often hunker down and isolate themselves, creating a bit of a Christian bubble for their students.
Many of our schools now, however, want to avoid drifting away from their roots, but they are still wrestling with how to raise up young people who know and love the Lord and thoughtfully engage in the broader intellectual conversation. They are looking for ways to train up men and women with intellectual integrity who will passionately engage the culture through their vocation without isolating themselves from that very culture in the process.
Here at the Billy Graham Center for Evangelism, we are engaged in this very thing through our Evangelism Initiative. We are working with Christian higher education institutions to help them train their students to be able to segue from any discipline into a gospel conversation.
Church leaders, we too must be involved in this conversation. Although it is a difficult one, it will pay incredible dividends for our people and ultimately for the kingdom.
Ed Stetzer holds the Billy Graham distinguished chair of church, mission and evangelism at Wheaton College and the Wheaton Grad School, where he also oversees the Billy Graham Center for Evangelism.