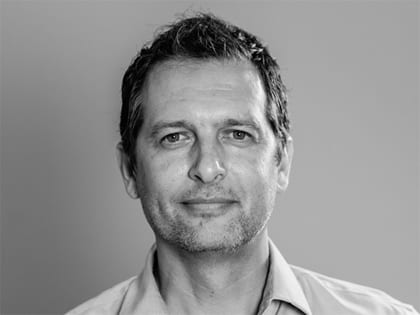 A 10-minute consultation to get your church moving again, from Tony Morgan of The Unstuck Group.
Tony Morgan, chief strategic officer and founder The Unstuck Group, answers the question, "How can churches remain agile in the midst of an ever-changing culture?"
These two questions come up frequently when I'm talking with church leaders across the country:
1. Is vision the senior pastor's responsibility or can it be developed as a team?
I believe the New Testament model points to team-based ministry (the body of Christ) rather than having an individual for everything the church does—including developing and pursuing vision. Obviously, the senior leader is the key voice in vision development, but vision tends to be stronger and get more buy-in when it develops out of a collaborative process.
On the other hand, I also believe everyone in the church should not have a voice or a vote in the vision. When everyone has a vote, people take sides, and that actually leads to division in a church. Not to mention, giving everyone a vote means you're allowing even unbelievers and uncommitted Christians an equal voice in defining the vision, which I believe should be biblically rooted in prayer, wisdom and a desire, above all else, to help more people learn to follow Jesus.
2. Is the vision big enough?
A lot of times, it isn't. And there are a few common reasons why:
Sometimes, churches don't engage a big enough vision because they are trying to appease everyone. If the goal is to keep everyone happy, change is impractical. The only way to keep everyone happy is to embrace mediocrity and not rock the boat.
Sometimes, the vision isn't big enough because churches don't take a long enough view of the future. In the worst case, they're tunnel focused on this coming Sunday. They're only responding to the urgent. In other instances, they're only focusing on the next 12 months in order to build the next budget. At a minimum, I think teams need to look out five years. That provides enough space for bigger thinking, knowing that there's time to develop strategy, build teams and raise resources to accomplish far more.
The problem, of course, is that the urgent is generally louder than the far-off future, so it always gets more attention and focus unless the team disciplines itself to prioritize vision … and the strategic action steps necessary to see that vision become reality.
Sometimes, our faith just isn't big enough. Instead of planning for a future that demands a move of God, we instead create vision that can be accomplished through our own efforts. This is a tension, because "vision so big that it's unrealistic it will ever become reality" can be demotivating. If the vision is too small, though, it's also not healthy because we don't lean on God.
What we do know is that the right amount of vision will rally people's prayer, their time and their financial investment. You want that. A big vision will also repel some people who don't buy-in. You actually want that, as well. A healthy, big vision will both rally and repel. If the vision is too small, it will do neither.
Here's a short list of things churches can do to develop greater agility:
1. Shift your church from an inward focus to an outward focus.
The gospel demands an outward focus. When everything your church does is aimed at reaching people outside the walls, you won't get stuck. Those people keep changing. Your community keeps changing. If you stay focused on the people who need Jesus, you'll be more aware of the ways you have to change to reach them.
And this isn't just about how you design your services and programs. Leaders must model what it looks like to develop intentional relationships with people outside the church and outside the faith to stay in tune with a shifting culture.
2. Shorten your planning cycles.
Too many churches don't plan at all or wait too long to ask, "How are we doing?" and make adjustments. Don't wait until serious decline has started, or until nothing you're doing is working anymore, to plan for the future.
Vision and ministry strategy renewals should happen every 12 months; action plans should be refreshed every six months. This rhythm creates agility and also protects follow-through, in my experience.
3. Bring a fresh perspective to your team when the culture needs to change.
Internal culture shift often requires an infusion of new leadership with fresh perspectives. Promoting leaders from within perpetuates the culture you've already built. Outside hires can help shift it.
4. Stay focused on what God's uniquely called your church to do.
Agility rarely develops out of mimicking institutional peers (other churches, other pastors, etc.).
5. Don't fall behind in technology, and innovate proactively.
At some point, the church is going to have to figure out how to leverage technology and the web for more than sharing information and posting sermons. This may be the area where the church lacks agility the most.
Read more 10-minute church consultations to get your church moving again »