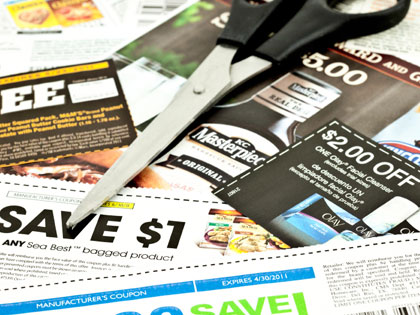 Hoping to give people a leg up in a down economy, Faith United Methodist Church used coupons to build inroads with its Knoxville, Tenn., community. With so many people looking for ways to cut costs, the church leveraged its own experience of using coupons to limit expenses and hosted the first Knoxville Coupon Fair.
The church tapped Gabrielle Blake, church member and author of the blog Couponing in Critical Times to spearhead the event, which drew more than 300 people, nearly double the church's average weekly attendance.
"One of our missions at Faith is to help meet human need," says Blake, who invited other area bloggers and several local retailers to share-money-saving tips and offer coupons, respectively. At the "swap" table, guests traded their unwanted coupons for useful ones, and the church provided refreshments and child care, while volunteers mingled with the guests.
"With the economic downturn, we've seen more and more people struggling, and we saw the fair as a way to offer hope," Blake says.
This article originally appeared in the September/October 2010 issue of Outreach magazine.