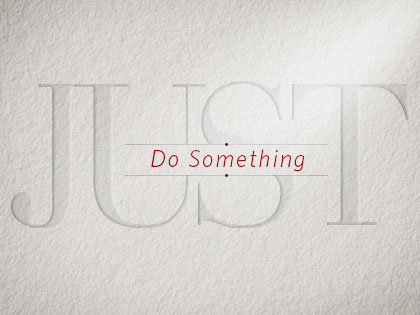 Christa Levesque was a high school business teacher balancing her career with responsibilities as a wife and mother in North Adams, Mass., when she endured a dangerous bout with pneumonia in 2009. Levesque's lung capacity dropped to 40 percent, and medication was not helping.
"Some people came to pray over me," she says, "and shortly afterward, I saw a bright light, felt a presence, and by the next morning, I had completely come out of it.
"I said, 'OK, God wants me to do something else.' And boy, did I get slapped in the head with it."
Active in the Methodist church since childhood, Levesque earned her pastor's license while continuing to teach. In July 2011, she began pastoring the United Methodist church in neighboring Cheshire, Mass., replacing a pastor who retired at age 85 after serving 25 years at the 164-year-old church.
"Here I am 39, a woman, young and energetic—the complete opposite of what they had experienced in recent history," Levesque says. "It was time for change and something new."
When Levesque started, the church had 130 members but only seven regular attendees. Now an average of 25 adults and six children worship on Sundays, with a new Sunday school program and more visitors arriving each week. Levesque attributes that renewed interest to the church's outreach efforts.
"Though we are a small church, we are involved in a lot of mission projects and community events," she says.
At roughly 13,000 residents, North Adams is the smallest city in Massachusetts, with a mostly lower-middle class demographic. That combination creates a struggle for the church's budget, but Levesque challenges her congregation to look beyond that.
"One of the things I started is getting them to think we can do a bazaar and do a dinner [to raise funds for the church], but we have to remember other people in need and give a portion to them too," she says.
Church members vote on where to send the money. Recipients have included an elementary school adjacent to the church and the local Catholic church's charity center. A community Halloween party, Hurricane Sandy relief, Operation Christmas Child boxes and forming a Relay for Life team are just some of the church's other outreach initiatives.
"What's so powerful about our church and what draws people to us is we're trying to be the hands and feet of Jesus," Levesque says. "Even if it's a small amount, it's still a big thing for someone in need."
Spiritual growth and guidance in church remain important too. For example, Hailey, a 3-year-old, recently began attending the Cheshire church with her great-grandparents. During the children's message one Sunday, Levesque explained how talking to Jesus is easier than calling someone on the phone. She demonstrated by having Hailey kneel with her.
"She ran back to [her great-grandparents] all excited and said, 'Grandma, I just called Jesus,'" Levesque remembers with a laugh. "That's what we want—kids, and adults who are excited to come to church and know that Jesus cares for them."
Levesque says she hopes people see a church active in the community and know they are welcome to join in, whether it's for worship, an event or even just a bowl of soup in the fellowship hall.
"We want people to find something that fits who they are and feel part of our congregation," she says. —Christy Scannell
BIG IDEA
Give a portion of the money donated to your church to other local groups that serve the community. Even small amounts or initiatives can make a big difference to a family in need.
***
Cheshire United Methodist Church
Cheshire, Mass.
LAUNCHED
1848
WEEKEND ATTENDANCE
25