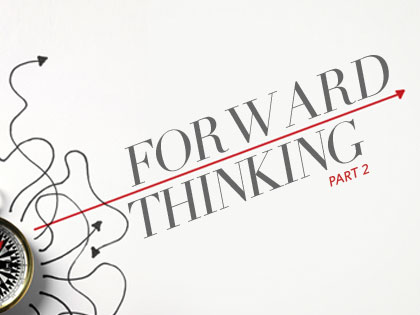 Outreach connected with several rising church leaders across a variety of ministries to hear their insights on changes the church should anticipate in the next 10 years and what impact such change will have on outreach.
Part One featured the thoughts of Chris Gallanos, Leonce Crump, Josh Saddington, Bryson Vogeltanz and Steven Furtick. Here's part two.
Katey Hage: Learning Environments & Collaboration
Director of Children's and Family Ministry, Quest Church, Seattle, Wash.
Digital technology is quickly changing the landscape of the learning environment. Kids are creating and collaborating at an earlier age. Flannel boards and oratorical storytelling are not sufficient. Children want to be invited into the Gospel story by interacting with it through creativity and collaboration.
The church could learn a lot from children if we provide them the space, resources and means to live out the things they care about. Adults taking a posture of learning calls us to be more aware of children—to value and validate their thoughts and ideas more, to take more time to stop and listen to them and sincerely believe God is capable of working in and through them. The church has a unique opportunity to be a place where "human touch" is validated [through] tangible acts of grace and mercy. These "touches"—fellowship, reading Scripture out loud, breaking bread and praying together—keep us connected to each other and to the One who created us to be in community and in communion with Him. The church can rise above discrimination, segregation and marginalization when we open our doors with courage and conviction to embrace whomever it is who needs a "home."
John Dyer: The Rise of Mobile
Director of Web Development, Dallas Theological Seminary
We'll continue to see more people using mobile devices in church services to access Bibles and take notes. "Please be considerate with your device" will be the new "Please silence your phones." In the developing world and in closed countries, mobile devices may be a primary way of reaching people and of [them connecting with Christian ideas.] I'm personally involved in projects to distribute digital Bibles to people for whom owning a printed Bible would be dangerous, and I'm interested to see what kinds of Christians will come out of a purely digital interaction with God's Word.
In an increasingly "always on" society, people will no longer read magazines in the doctor's waiting room, which means they also won't read the Christian literature someone else leaves behind. They won't stand in line and simply be bored. They'll pull out their device and do something with it.
Glenn Packiam: Micro Congregations
Lead Pastor, New Life Downtown, Colorado Springs, Colo.
The world is becoming increasingly clustered into like-minded groups while at the same time being more aware of others like never before. What does this mean for the church? It means we cannot rely on narrowing principles that allow us to build big but homogenous churches.
The way churches multiply may need to be more than a "franchise" model of re-creating identical "environments" with video preachers. Churches need to imagine ways to create micro congregations—groups that gather to worship and grow together in life and mission—that are shaped by the different people who make up those congregations and [their] leadership teams. It's less the result of a corporate business plan and more the fruit of a deeply personal and communal life.