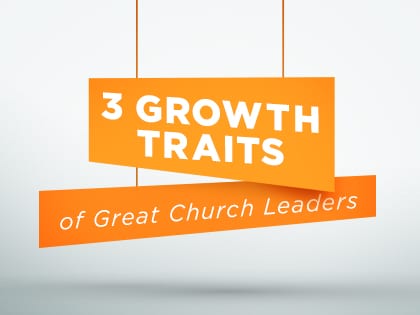 "Our current place in American history requires an actively informed and engaged Christian witness."
In many ways, I am an old soul. I grew up hearing phrases like, "Keep your ear to the ground." At the same time, I listened to my mother's generation of sacred and secular influencers like Motown singer Marvin Gaye, who asked the world, "What's going on?" When our lives are in distress, we must look to God, and we also need to look out around us. We need to ask ourselves and others some hard questions, and we need to listen. Keeping our ears to the ground helps us discern our current situation, and it also lets us know what's coming so we can respond rightly.
1. Great leaders train their ears to listen.
When taking a hearing test, the quality of one's hearing is determined by whether or not the listener can distinguish various volumes and pitches. A person who listens well presses a button whenever they perceive a sound. Ironically, our anxiety will sometimes cause us to press the button when there is no sound at all. Life is just like that. Sometimes we listen well and respond rightly. Other times, we react inappropriately when nothing is even happening. How do we know if we should press the button? Sometimes we need a little help.
2. Great leaders learn from diverse voices.
While attending Gordon-Conwell Theological Seminary, I was introduced to Henri Nouwen. I didn't physically meet him, of course, because he's deceased. I have, however, been shaped by the writings of this Dutch Catholic priest. They continue to inform my work.
I am not Catholic, I am not Dutch, I am not a man, but I have listened well and I have learned from Henri Nouwen. This learning has taken place through my intentional efforts—in part because of my respect for Nouwen, my belief that he had something important to say and my willingness to learn from him.
3. Great leaders consider the mission at hand.
In the same way that I have learned from Nouwen, you too can learn from different voices and perspectives in the kingdom of God. This intentional work to seek out those voices, to listen well, to contemplate and seek understanding, is necessary if we really want to know what's going on.
Our current place in American history requires an actively informed and engaged Christian witness. Our leadership and theological reflection must include the perspectives of diverse people groups—those who look, act and think differently than us. This is a discipline that we cultivate with humility, discernment and out of a desperate need and desire to lead as an agent of Christ in the world.
Our learning must be better informed. Through the study of diverse Christian voices, we can get beyond the theological conversation about our personal relationship with God, and move to consider how that relationship shapes our compassion and consideration of others. We need this discipline so we can respond rightly, and I pray we will courageously do it.
Natasha Sistrunk Robinson is the visionary founder of Leadership LINKS Inc. and is the author of Mentor for Life: Finding Purpose Through Intentional Discipleship.