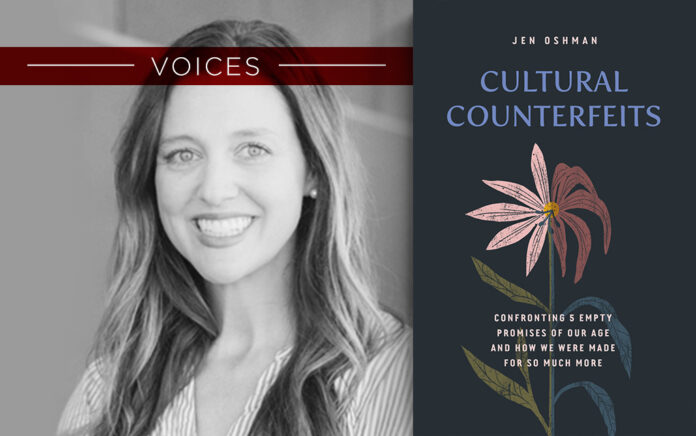 "The gospel starts with a good Creator who's been pursuing us since even before we gave in to sin. If you and I are going to be well, we have to know him."
Cultural Counterfeits
Crossway, 2022
By Jen Oshman
WHO: Jen Oshman, who has served in women's ministry for more than 20 years.
SHE SAYS: "The gospel starts with a good Creator who's been pursuing us since even before we gave in to sin. If you and I are going to be well, we have to know him."
THE BIG IDEA: This book was written to encourage women to reject the empty promises that false idols offer and instead embrace something more satisfying.
THE PROGRESSION: In 10 chapters, the author casts a vision for women to experience real hope and peace in Jesus.
"The counterfeits of our age are a deviation from what our good God intends, a marring of the good gifts he offers us."