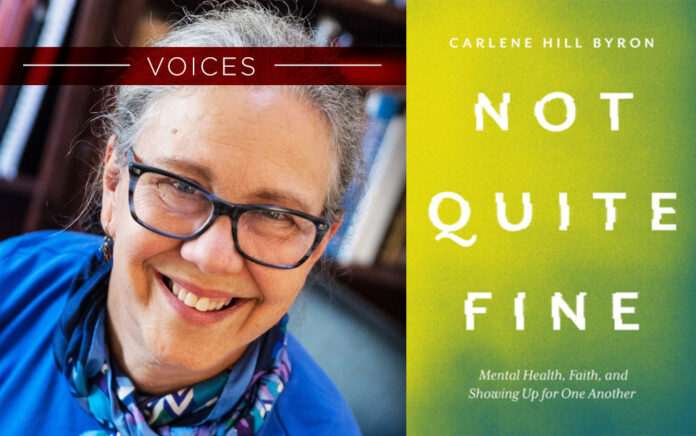 Mental Health, Faith and Showing Up for One Another
Not Quite Fine
Herald Press, 2021
By Carlene Hill Byron
WHO: Carlene Hill Byron, former editor of New England Church Life and the New England Christian.
SHE SAYS: "Because we are called by God, we are able to live with meaning and purpose."
THE BIG IDEA: Churches can promote healthier mental states for everyone, including those who struggle with mental health challenges.
THE PROGRESSION: In 10 chapters, the author offers practical guidance to equip people in the church to better support those who are suffering with mental health problems. 
"If God has given us a hope that allows us to continue through our sufferings, surely we can walk with others whose view of hope has been obscured."