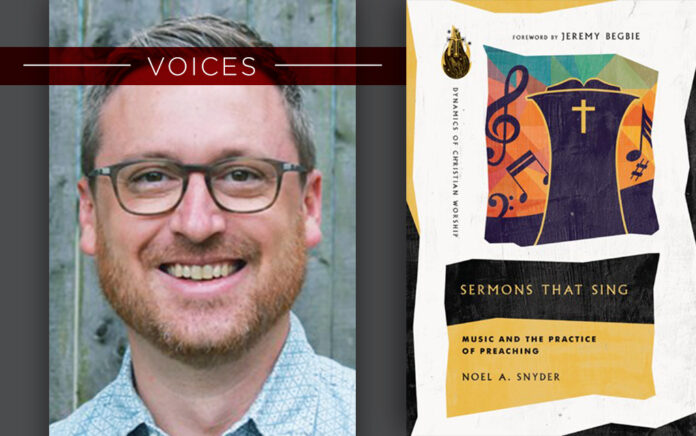 Music and the Practice of Preaching
Sermons That Sing (IVP, 2021)
WHO: Noel Snyder, program manager at the Calvin Institute of Christian Worship at Calvin University.
HE SAYS: "What is undertaken here is a sustained analysis of the musicality of preaching by bringing the art of music into deep theoretical and practical conversation with the art of preaching."
THE BIG IDEA: Preaching can be helpfully informed by musical theory.
THE PROGRESSION: In Chapter 1, the current state of the conversation between music and preaching is assessed through a survey and analysis of eight major contributors. Chapters 2 through 4 each analyze one shared characteristic between music and preaching, followed by a discussion of the literal and metaphorical resonances found. In Chapter 5, the author summarizes and assesses the musical homiletic that has been developed in the book.
"Musicality is a powerful yet underappreciated aspect of the overall aesthetic, rhetorical and theological import of sermons."