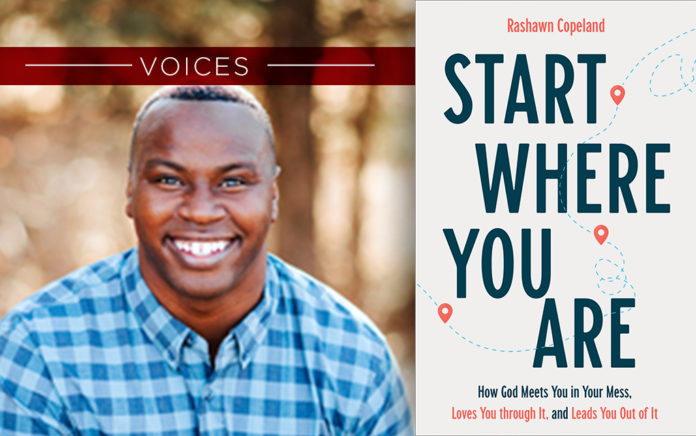 How God Meets You in Your Mess, Loves You Through It, and Leads You Out of It (Baker Books)
Start Where You Are: How God Meets You in Your Mess, Loves You Through It, and Leads You Out of It
(Baker Books, 2020)
WHO: Rashawn Copeland, founder of I'm So Blessed Daily and Without Walls Ministries.
HE SAYS: "Your problems, however long you may deal with them, can be seen differently if you understand that God's heart is wide open to you, as you are, all of the time."
THE BIG IDEA: You can start walking with God now, no matter how messed up you believe you are.
THE PROGRESSION:
The author guides readers through 12 chapters that show them how to find God's love and acceptance, see life through God's eyes, never settle for less than God's best and much more.
"How would imagining him with you reshape your days, especially the troubled ones?"
Order this book from Amazon.com »
Read an excerpt from this book »