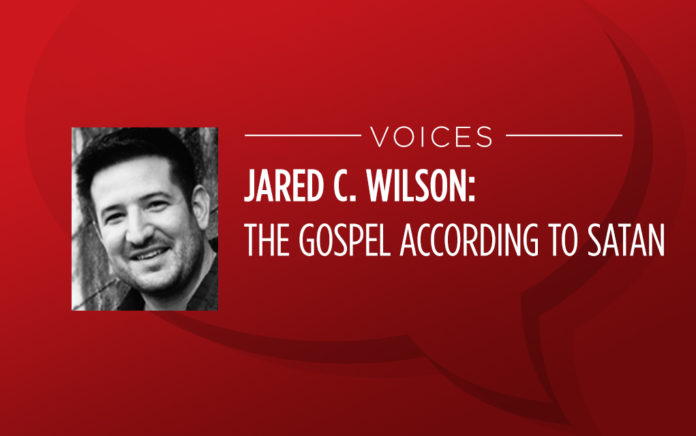 Eight Lies About God That Sound Like the Truth
The Gospel According to Satan: Eight Lies About God That Sound Like the Truth
(Nelson Books, 2020)
WHO: Jared C. Wilson, director of content strategy at Midwestern Baptist Theological Seminary, director of the Pastoral Training Center at Liberty Baptist Church in Kansas City, and managing editor of For the Church.
HE SAYS: "Remember the anatomy of a lie: fulfillment, beauty and enlightenment."
THE BIG IDEA: This book explores eight lines that are popular with Christians and provides arguments to help us anchor ourselves in the truth.
THE PROGRESSION:
This book looks at eight lies that sound true. The first chapter examines the idea that God just wants us to be happy. Chapter 2 explores the phrase, "You only live once." In Chapter 3, the author discusses "You have to live your truth."
The fourth chapter takes a deep dive into the belief that our feelings are reality. Chapter 5 is about what "Your life is what you make it" really means. In Chapter 6, the author pulls apart "Let go and let God."
The seventh chapter looks at "The cross is not about wrath," while the eighth chapter takes on "God helps those who help themselves." The book concludes with a look at how we can spot these lies coming.
"Sin makes an emotional kind of sense to us that defies biblical reason, and the Devil is more than happy to help us with that too."